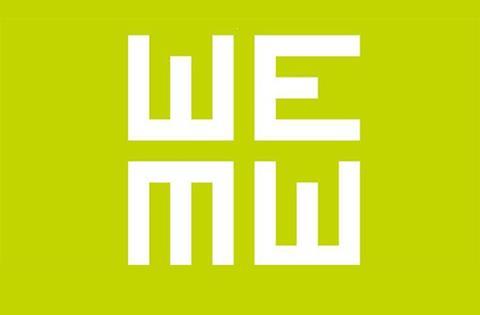 New features from Emma Dante and Antonio Lukic are among more than 30 projects selected for Trieste's When East Meets West forum, which will take place online from January 25-28 due to the virus crisis.
The WEMW Co-Production Forum will comprise 11 fiction features and 10 documentaries from 14 countries, having received a record 387 submissions from 56 countries.
The titles, set to be pitched virtually to more than 500 decision-makers and producers, include the third feature from leading Italian playwright Emma Dante, Misericordia. Dante's adaptation of her own play, The Macaluso Sisters, played in competition at Venice in September
Others include Luxembourg, Luxembourg from Ukrainian filmmaker Antonio Lukic, his second feature after award-winning My Thoughts Are Silent, which debuted at Karlovy Vary in 2019.
Further titles include The Return From The Other Planet from Israeli screenwriter-editor Assaf Lapid's, and Lithuanian filmmaker Marija Kavtaradze's Slow, the follow-up to her 2018 debut Summer Survivors.
Feature documentaries being presented include Jasmina Wojcik's King Matt The First, Anna Kis's Practices In Harmony and Elena Rebeca Carini's Europe-East.
WEMW head Alessandro Gropplero noted that the final selection includes eight debut features and 15 films directed by female filmmakers such as Kazakhstan's Zhannat Alshanova with A Winner Is Seen From The Start; Belgian directing duo Marie De Hert and Ellen Pollard with Bye Mom; and Brazil's Eva Randolph with Porcupine.
In an innovation for this year's Co-Production Forum, each project will have a series of meetings with a number of specially handpicked WEMW "business angels" on top of the usual pre-arranged one-to-one meetings. This is intended to enable the project teams to receive additional practical advice on issues such as co-production, financing, marketing, sales and distribution based on the projects' priorities and requirements.
Work in progress
WEMW's work in progress sections – Last Stop Trieste and This is IT – will present five creative documentaries and six features to invited sales agents, festival programmers and TV commissioning editors.
The fine cut section Last Stop Trieste, staged in collaboration with the Trieste Film Festival, will present documentaries from the Czech Republic, Slovenia, Latvia and Croatia.
This Is IT, dedicated to fiction features and hybrid works produced or co-produced by Italian producers, will showcase projects including Dusan Milic's Serbian-Italian co-production Darkling – presented as a project at WEMW in 2018 - and first-time filmmaker Magdalena Ilieva's Italian-Bulgarian co-production Eternity Package.
The four-day event will spotlight Israel and and will also include workshops by First Cut Lab and Midpoint Cold Open and webinars.