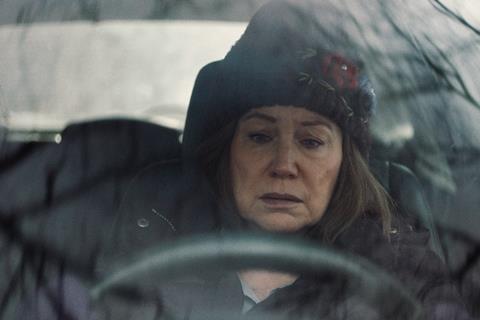 Visit Films has acquired international rights to Tribeca multiple award winner Diane and the majority of worldwide rights to A Family Submerged, both of which receive premieres at the Locarno International Film Festival this weekend.
President Ryan Kampe is in Switzerland introducing the films to buyers, and has also picked up most of the world on A Land Imagined from writer-director Yeo Siew Hua.
Diane will receive its international premiere in Locarno on Friday (August 3) and stars Mary Kay Place as a woman who gains new insights into her life while caring for her friends and family and attempting to fix the relationship with her drug addict son. IFC Films just announced it has acquired US rights.
New York Film Festival director Kent Jones' made his feature fiction directorial debut on the Sight Unseen and AgX production, which also stars Jake Lacy, Andrea Martin, Estelle Parsons, and Deirdre O'Connell.
Luca Borghese, Ben Howe, Caroline Kaplan, and Oren Moverman served as producers, while executive producers are Martin Scorsese, Julia Lebedev, Eddie Vaisman, and Leonid Lebedev. Diane screens again on August 4 and 5.
Visit Films represents worldwide rights excluding Argentina, Brazil, Uruguay, and Norway on A Family Submerged (Familia Sumergida), which receives its world premiere in Locarno on Saturday (August 4), and screens again on August 5 and 6.
Argentina's Mercedes Morán plays a middle-aged woman struggling to cope with the sudden death of her sister, who begins an affair with a friend of her daughter.
Maria Alché (The Holy Girl) wrote and directed, while Bárbara Francisco served as producer. Production companies are Pasto Cine, Bubbles Project, Pandora Filmproduktion GMBH, TvZero, and 4 ½.
Kampe has picked up the world excluding Singapore, Malaysia, France, Benelux, Suriname, Aruba, Bontaire, and Curacao on A Land Imagined, about a detective on the case of a lonely construction worker from China who goes missing at a Singapore land reclamation site after he forms a virtual friendship with a mysterious gamer. It receives its world premiere in Locarno on August 7 and screens again on August 8 and 9.
Peter Yu, Luna Kwok, Xiaoyi Liu, Jack Tan, and Ishtiaque Zico star. Fran Borgia produced on A Land Imagined and production companies are Akanga Film Asia, mm2 Entertainment, Films de Force Majeure, and Volya Films.