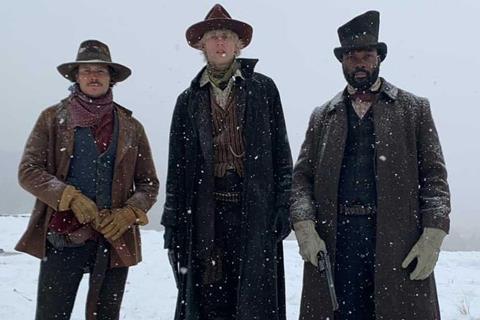 VMI Worldwide has closed key territory sales led by France, Italy and Australia on western The Last Son starring Sam Worthington, Colson Baker, Thomas Jane, and Heather Graham as Cannes market talks continue.
Rights have gone in France (Ace Entertainment), Italy (Blue Swan), German-speaking Europe (Constantin), Australia/New Zealand (Defiant Screen Entertainment), Middle East (Phoenicia Pictures International), and Africa, Benelux and Turkey (SPI International).
The Last Son shot in Montana last year and is set in Sierra Nevada in the late 19th century as cursed outlaw Isaac LeMay (Worthington) tracks down his children to prevent his own murder, with bounty hunters and law enforcement in pursuit.
Tim Sutton (Donnybrook) directed from a Black List script by Greg Johnson.
Redbox recently acquired North American rights and plans a day-and-date theatrical and on-demand release.
Andre Relis of VMI Worldwide produced The Last Son with Jib Polhemus of Source Management + Production, Steven Luke, and Todd Lundbohm of 828 Media Capital. Jessica Bennett and Sherri Hewett of VMI Worldwide are co-producers.
Executive producers are Dean Bloxom of Deano Productions, Thomas Jane and Courtney Lauren Penn of Renegade Entertainment, Galen Smith and Marc Danon of Redbox, and Brandon Burrows, Kim Delonghi, Cary Anderson, James DiGiacomo, Danny Bohen, Christina Lundbohm, and Mark Andrews.
Relis, JD Beaufils and Julie Paquit of VMI Worldwide negotiated the territory deals.