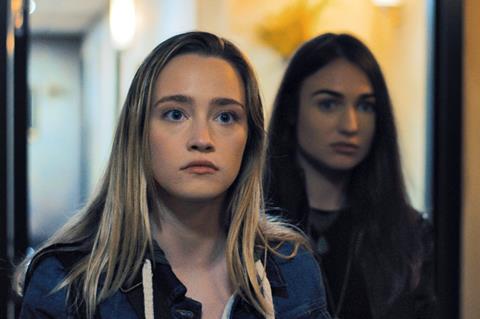 Voltage Pictures has licensed US rights on J-horror Room 203 from from Japan's Ammo Inc. and California-based Ammo Entertainment to Vertical Entertainment.
UK filmmaker Ben Jagger (Corbin Nash, The Paddy Lincoln Gang) directed the feature about two female roommates tormented by vengeful spirits dwelling in their gothic-style apartment which contains an ornate centrepiece.
Rising actors Francesca Xuereb (Murmur, Forever & Always), Viktoria Vinyarska (The Real Drakoolvas, Highway To Havasu) and Eric Wiegand (Hulu's Outsiders, Boys Will Be Bastards) star.
John Poliquin, Jagger and Nick Richey adapted the screenplay from Nanami Kamon's Japanese novel published by Kobunsha. Producers are Ammo Entertainment's Annmarie Sairrino and Ammo Inc.'s Moeko Suzuki, alongside Kat McPhee, Ben Anderson and Eric Gibson. Voltage's Babacar Diene served as executive producer.
Vertical Entertainment plans to release Room 203 theatrically and on demand. Company partner Peter Jarowey and SVP of acquisitions Tony Piantedosi negotiated the deal with president and COO Jonathan Deckter of Voltage Pictures on behalf of Ammo Inc. and Ammo Entertainment who produced and financed the film.
"We're thrilled to be venturing into the J-horror genre with Room 203 and hope to do the original Japanese novel justice through a theatrical retelling of the tale," said Piantedosi.
"The J-horror genre has produced some of the most iconic and successful horror films of the past 20 years, and we're glad our friends at Vertical agree that Room 203 absolutely delivers on the well-crafted thrills of its predecessors," said Deckter, who launched the project at the virtual Cannes market in July. "We know they will extract the full potential of this formidable film."
Celebrated English-language J-horror adaptations include The Ring starring Naomi Watts which grossed more than $250m worldwide, and The Grudge starring Sarah Michelle Gellar which earned more than $187m worldwide.