Leicester Square site adds fully reclining chairs, updated screens.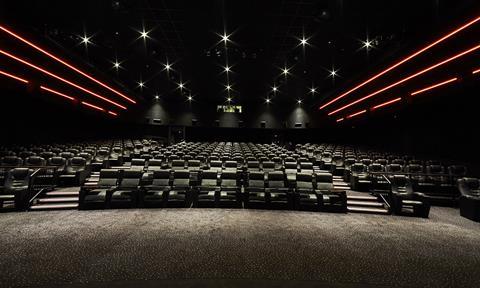 Vue Entertainment has re-opened its flagship West End cinema today (July 10) after spending £6.6m ($8.5m) redeveloping the site.
The theatre in London's Leicester Square now features fully reclining leather seats across nine auditoriums, Sony Digital Cinema 4K for Premium Large Format screenings and Dolby Atmos overhead and surround sound.
The venue also has a new digital screen on the outside of the building and new food and drink offerings.
Tim Richards, founder and CEO, Vue International said: "I am delighted to re-open this iconic venue, one with a heritage in big screen entertainment dating back to 1938. In this flagship we have redefined the big screen experience, setting new standards for out of home entertainment."
Vue has 86 cinemas in the UK with 839 screens. Vue International works accross ten countries with 211 sites and 1879 screens.