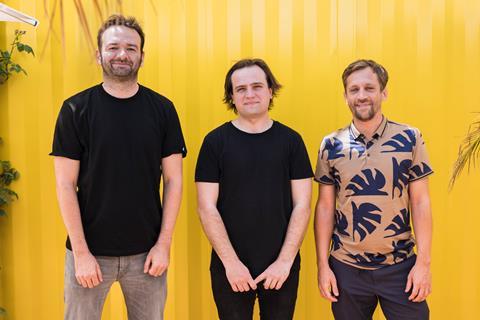 Lithuanian director Vytautas Katkus has won the fourth Cannes Critics' Week €5,000 Next Step prize for upcoming feature The Visitor.
It follows a young man as he tries to make a new life for himself in a foreign land where he does not speak the language or know anyone.
The prize was launched in 2019 as an extension of Critics' Week's Next Step initiative.
The programme, which is in its eighth edition, is aimed at supporting filmmakers who have debuted shorts in the parallel section to make the jump from shorts into feature filmmaking.
The selected participants are invited to Paris in December with their projects for a workshop involving consultations with international industry professionals. All the projects are eligible for the Next Step prize
This year's jury comprised Thibaut Bracq, head of the Marrakech International Film Festival's Atlas Worskhop, Sata Cissokho, head of acquisitions at Paris-based sales company Memento International and Alexis Hofmann, head of acquisitions at French distributor Bac Films.
Katkus previously showed his short film Community Gardens in the section in 2019, while his last short work Places premiered in Venice in 2020. Aside from directing, he has also taken cinematographer on a number of films by emerging Lithuanian talents.
Past winners comprise Finnish director Mikko Myllylahti's The Woodcutter Story, which world premieres in Critics' Week this year; French director Camille Degeye's Sphinx and UK director Molly Manning Walker's How To Have Sex.
Across its past eight editions, Next Step has supported 71 directors from 33 countries.
A total of 17 feature-length productions have come to fruition including Portuguese-French director Cristèle Alves Meira's Alma Viva, which also debuts in this year's Critics' Week line-up; French director Charline Bourgeois-Tacquet's Anais In Love, which played in last year's selection; Carlo Francisco Manatad's Locarno 2021 title Whether The Weather Is Fine.
Next Step titles expected to launch at festivals in the coming months include Canadian director Graham Foy's The Maiden, Swedish filmmaker Isabella Carbonell's Dogborn and Tengo Sueños Eléctricos by Costa Rica's Valentina Maurel.