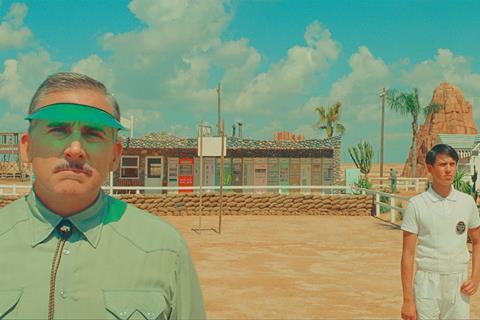 Wes Anderson's 'Asteroid City' and Marco Bellocchio's 'Kidnapped' land in the middle of Cannes 2023 jury grid, scoring 2.2 and 2.5 respectively.
Anderson's third run for the Palme d'Or scored five three stars (good) and four two stars (average) while LA Times' Justin Chang, Postif's Michel Ciment and Time Magazine's Stephanie Zacherek gave it one star (poor).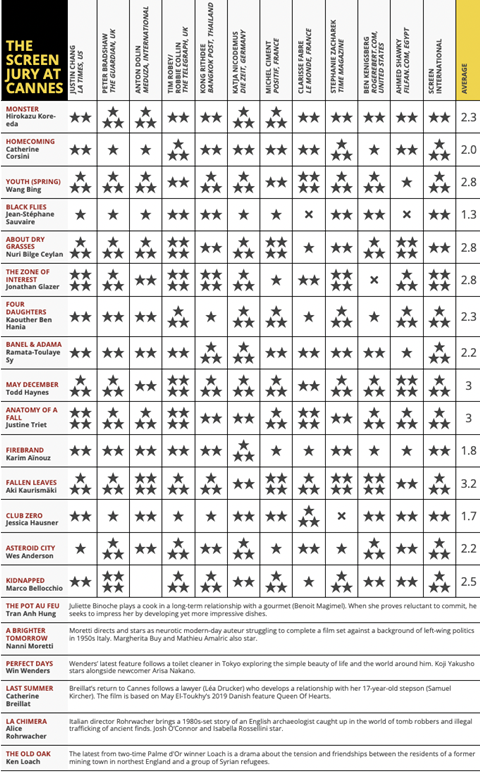 Click on the jury grid above for the most up-to-date version.
Featuring an A-list ensemble cast including Tom Hanks, Scarlett Johansson and Margot Robbie, Asteroid City is set in a 1950's US desert town where its annual stargazer convention is disrupted by life-changing events.
Anderson's previous Cannes entry, 2021's The French Dispatch, scored 2.3 while his 2018 submission Isle Of Dogs topped the jury grid with 3.3.
Kidnapped received mostly two and three stars from the critics with The Guardian's Peter Bradshaw giving it four (excellent) and Le Monde's Clarisse Fabre scoring one star. Meduza's Anton Dolin is still yet to score.
The drama is inspired by the true story of a Jewish child who was removed from his family in 1858 and raised as a Catholic in the custody of Pope Pius IX. This is the Italian director's eighth time in Competition with his previous entry, The Traitor, receiving an average score of 2.6 on the jury grid in 2019.
Yesterday, Aki Kaurismaki's Fallen Leaves took the top spot on the jury grid, landing with 3.2.
The next films to be scored will be Tran Anh Hung's La Passion De Dodin Bouffant and Nanni Moretti's A Brighter Tomorrow.
For the first time this year, the jury grid is updating live on Screendaily.com.