EXCLUSIVE: Digital Theatre and CinemaLive have partnered to distribute West End theatre productions into cinemas around the world.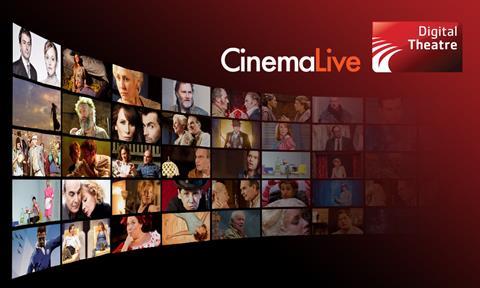 The first series will begin in September 2013 and will feature a set of productions filmed live in London's West End.
It marks the first time that productions from the West End's leading theatre producers will be made available in high definition as a global cinema series.
Digital Theatre, launched in 2009 by Robert Delamere and Tom Shaw, works with leading theatre companies in the UK to capture live performance on-screen.
The initial series will combine upcoming titles from Digital Theatre as well as highlights from the existing catalogue. Recent releases include the Almeida Theatre's production of King Lear starring Jonathan Pryce and Much Ado About Nothing starring David Tennant and Catherine Tate.
Peter Skillman, director and CEO of CinemaLive, said: "We know how attractive West End theatre productions are to exhibitors looking to bring their audiences must-see event cinema and we are thrilled to be able to satisfy this need."
Robert Delamere, co-founder and chief executive of Digital Theatre, said: "We look forward to working with CinemaLive's network of exhibitors, bringing productions to their audiences."