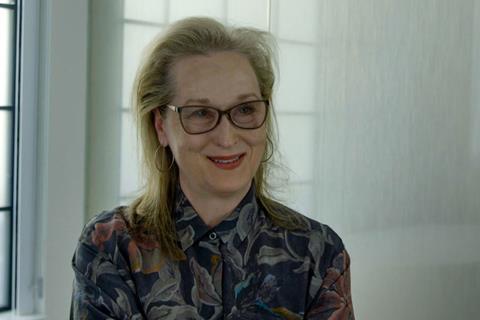 London-based WestEnd Films has closed a raft of deals on the Hollywood gender-disparity documentary directed by Tom Donahue (Thank You For Your Service) and executive-produced by Geena Davis.
The film has sold to the UK and Ireland (Sky Cinema), South Korea (Mano Entertainment), Taiwan (Benchmark Films), Australia (Nine Network), France (Alba Films), Italy (Lilium Distribution), Portugal (Nos Lusomundo Audiovisuais), Globosat/Telecine (Brazil) and Encore Inflight (airlines).
Alba will release This Changes Everything theatrically in France in early January and Sky Cinema will broadcast the film in March. Fathom Events and Good Dead Entertainment released the film in the US earlier this year.
Sarah Wright, director of Sky Cinema and acquisitions, said: "At Sky, we believe women should be fairly represented on screen and behind the camera at every level of the industry. It's why we're proud to support This Changes Everything and look forward to the film being a central part of our International Women's Day activity in 2020."
Donahue takes hundreds of stories and overwhelming data to look at what is behind the decades of under-representation and misrepresentation of women in Hollywood, behind and in front of the camera.
The documentary includes first-hand accounts from leading Hollywood insiders such as Davis, Meryl Streep, Sandra Oh, Shonda Rhimes, Reese Witherspoon, Natalie Portman, Cate Blanchett, Jessica Chastain, Chloe Grace Moretz, Taraji P Henson and Yara Shahidi.
CreativeChaos VMG and New Plot Films are the production companies behind the documentary, which was produced by Ilan Arboleda and Kerianne Flynn in association with the Geena Davis Institute on Gender in Media, David Yurman, Regina K Scully's Artemis Rising Foundation and Lyft Entertainment.
WestEnd Films handles international sales. Lucie Braverman, WestEnd Films head of marketing and sales manager, is attending this year's Asian Film Market as part of the EFP umbrella stand.