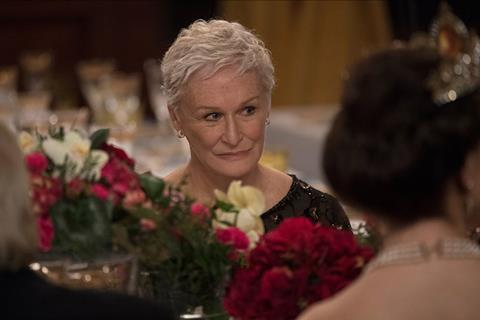 Film i Väst and Region Västra Götaland are launching the country's first production rebate aimed at attracting international feature films and TV drama to the country.
Film i Väst, Scandinavia's leading film fund, will administer the incentive and Region Västra Götaland will finance it. The rebate will be available to selected feature films and scripted TV dramas that shoot (completely or partially) in Västra Götaland or allocate elements of post production in the region.
Västra Götaland covers western Sweden and includes the cities of Goteborg (Gothenberg) and Trollhättan, which is home to facilities including Studio Fares.
The rebate is open only to established production companies which have had a film or TV drama distributed within the last three years. A Swedish co-producer is needed to apply for and receive the funds, and to manage local production.
The rebate cannot be combined with investment from Film i Väst's regular co-production funding.
Eligible film and TV projects will receive a rebate of up to 30% on local qualified spend costs. The deadline for the first round of applications is March 31, 2019.
"The west coast of Sweden is Scandinavia's main production hub," said Mikael Fellenius, CEO of Film i Väst. "The region has an efficient production and post-production infrastructure as well as lots of skilled talent. The new production rebate will make us as competitive on the financial side as on the creative and production side."
The area is already booming in film production thanks to Film I Vast's support on more than 100 films including The Square, The Wife, In A Better World, Out Stealing Horses, The House that Jack Built and Border.
Current Film I Vast co-productions include Thomas Vinterberg's The Alcohol Project, Jim Jarmusch's The Dead Don't Die and Sally Potter's as-yet-untitled upcoming project.
The Nordic countries have been slower than other territories to launch production incentives. Iceland has led the way with its 25% rebate; and in 2016 Norway launched its 25% incentive scheme (although it has a prohibitive cap). Finland launched its 25% rebate in 2017. Denmark doesn't yet have a filming incentive but local professionals are lobbying.