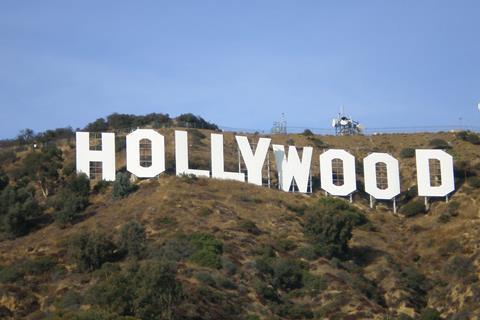 AT&T's acquisition of Time Warner and the imminent takeover of 21st Century Fox's entertainment assets by Disney or Comcast places a premium on content but analysts say the real play is distribution.
"You have to have a direct-to-consumer presence, you have to be global, and you have to be original," founder and CEO Jon Cody of OTT network TV4 Entertainment says of big media strategy in a world where Netflix has led consumers to cut the cord and in the process made linear and cable dispensable. "Both of these mergers tick those three boxes."
A 'modern media company'
AT&T's successful $85.4bn bid allows the corporate behemoth to supply more premium content to its 100million wireless subscribers at a cheaper cost to AT&T. "I believe the days when you can just create premium content and be a wholesaler — those days are over," the telco giant's CEO Randall Stephenson told the Wells Fargo Securities conference in New York on Thursday, where he spoke of his desire to build a "modern media company".
Stephenson now owns the HBO stable and its big hits like Game Of Thrones and Westworld, plus Warner Bros and its world-beating franchises like Harry Potter and the DC Entertainment universe. He wants to make premium content but his ambitions don't end there. He wants to invest in advertising technology, and fibre networks to support 5G, so AT&T can pinpoint customers and get them world-class content as smoothly as possible across a blazing fast connection.
"AT&T has seen Comcast's successful vertical integration and they're going after Comcast [subscribers] here," says Cody, a former general manager of Hulu and svp of digital media and Fox Network Groups, in reference to broadband titan Comcast's earlier acquisition of NBCUniversal. "They've got the TV distribution [through DIRECTV] and what they have that maybe nobody else has is 100m mobile subscriptions – you're talking about a lot of direct connections.
"The Warners and Foxes all this world have to spend so much to compete with the cost structure of Netflix and Amazon… that's what's driving them out – the cost is so high. Netflix and Amazon went from buying content to buying shows from bigger producers, and in the third year they bought the producers. That's what a vertically integrated studio would do.
"Netflix and Amazon know they can outspend anyone based on their debt structure and in Amazon's case, cash coming in. If you're Rupert Murdoch or [Time Warner chief] Jeff Bewkes you know you have to spend [so much] to compete with that and it stops making sense. AT&T have seen it work for Comcast and they have all these subscriptions and a decent amount of TV subscriptions with DIRECTV."
AT&T isn't wasting time. Aware that the linear DIRECT platform is losing subscribers while the DIRECTV Now OTT service is gaining ground, Stephenson just announced WatchTV, a $15 skinny bundle of around 30 channels including Time Warner's CNN, TNT and TBS among others, that launches next week with two new unlimited mobile plans.
21st Century Fox hunting
In the case of the 21st Century Fox hunt, whichever out of Disney and Comcast finally gets the assets would gain content and enhanced global distribution reach. After Disney's enhanced $71.3bn bid this week, Bloomberg reported this week that the US Department of Justice (DoJ) could clear the deal in two weeks, in stark contrast to its opposition to the AT&T-Time Warner deal that was blown to smithereens by a US federal judge last week after a 600-day legal battle.
Should the Disney-Fox deal get clearance from the US administration, that would give The Walt Disney Company chairman and CEO "a huge edge", according to Steve Birenberg, founder and president of investment manager Northlake Capital Management. "Comcast would have regulatory uncertainty of its own as the largest broadband supplier in the US and its own regulatory review, which could take at least six months.
"It seems like the Murdochs want Disney based on the SEC filing from the first time around – they're interested in getting equity to defer taxes. Comcast is in a weak position to offer equity of their own because their stock has done poorly since they [showed interest in Fox initially]."
Comcast, Birenberg says, wants global diversification. He notes that less than 10% of Comcast's revenues are currently outside the US, and acquiring assets like Sky in Europe and Star in Asia would give NBCUniversal content more international exposure. Of course Disney would also benefit from owning Sky and Star too, and has an advantage in that unlike Comcast, Birenberg says, it has a clear direct-to-consumer strategy. "We don't know what [the streaming service] is going to look like, but you can see how Fox assets would fit in there."
The assets include Hulu. Whoever lands the Fox deal would get control of the streaming platform. As Cody, a former general manager of Hulu and svp at Fox Digital Networks notes, "Hulu gets you a national vertical."
Will acquired brands lose their uniqueness?
Regardless of who wins, there is a concern over what kind of content these mega-conglomerates will end up creating year-in, year-out. "Will content get diluted or homogenised in these companies?" asks entertainment attorney Elsa Ramo of Ramo Law, an independent finance veteran whose clients have included New Line and Skydance. "Are these acquired brands losing their uniqueness?"
And it remains to be seen how an independent sector survives in the margins between corporate giants. In some cases, content-hungry platforms like Netflix and Amazon Studios have opened their arms to creators of mid-to-lower-budget film. Perhaps AT&T will do the same besides encouraging its Warner Bros division to green-light superhero sequels and Harry Potter spin-offs.
Either way, Ramo sees more benefits for TV creators in this shifting landscape. "Now you pause before you make a film or a series. The size and scale of serialised content is more ascertainable because there's a multitude of platforms and buyers. There are also OTT platforms that are churning out content. In that sense there's more ability to make customisable, niche content if it's serialised.
"My documentary clients have shifted into docuseries," she says. "My other clients who make horror films are making horror anthologies. Consumers are driving these mergers between distribution and content because they want to binge-watch the multi-series format."