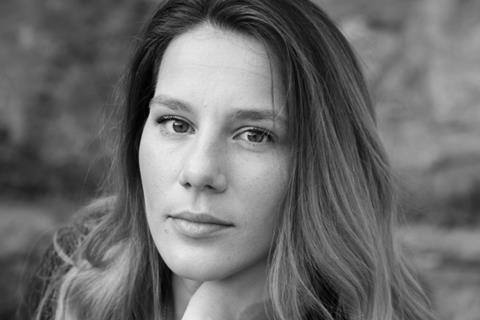 There are two births on the immediate horizon for Antoneta Alamat Kusijanovic, the Croatian director whose Murina premieres in Directors' Fortnight today (Saturday July 10).
As she prepares for the world premiere of her feature directing debut, US-based Kusijanovic is 38 weeks pregnant and expecting the arrival of her first child any day now.
After production in Croatia ended in late 2019, Kusijanovic shuttled to and from the US and Slovenia to work on post. When doctors told her that May was the cut-off time for flying, the Dubrovnik-born filmmaker flew to Europe in May to prepare for the trip to the Croisette.
To get to Cannes she drove for three days from Dubrovnik by way of Zagreb, Slovenia, and Brescia in Italy with her husband and mother in tow. She arranged "hospital safety stops" in the key cities in case medical attention became necessary.
"I feel great to be here," said Kusijanovic. "I danced last night at the at the Quinzaine party. "Life and film are the ultimate creations. Like people, movies are made out of blood, sweat, heart and tears and they become this physical totem that affects other people to produce further emotions. It's like making children."
Murina was produced by Croatia's Antitalent and Spiritus Movens, Brazil's RT Features and Martin Scorsese's New York-based Sikelia Productions and focuses on a Croatian family who must confront a hidden history of violence. The lead is Gracija Filipovic, who starred in Kusijanovic's short film and 2017 Berlinale selection Into The Blue.
After the excitement of Cannes, the filmmaker will turn her attention to her second feature. "It's about a woman from Croatia who disappears in the shadow of the metropolis, living in a tribe and confronting its role when faced with her husband's infidelity."