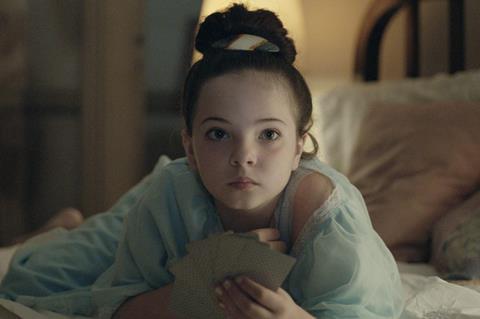 Paris-based Wide has acquired world sales rights to rising Argentinian filmmaker Sol Berruezo Pichon-Rivière's family drama Nuestros Días Más Felices ahead of its world premiere in the Venice Biennale College line-up.
It revolves around a broken family that is brought together when the 70-year-old matriarch wakes up in the body of her eight-year-old self, forcing her to reconnect with her estranged daughter. Matilde Creimer Chiabrando, Lide Uranga, Antonella Saldicco, Cristián Jensen, Claudio Martínez Bel feature in the cast.
Pichon-Rivière is one of Argentina's buzziest emerging directing talents. Her debut feature Mamá, Mamá, Mamá premiered at the Berlinale in 2020 in the Generation K Plus Competition, where it was feted with the Special Mention of the Jury, and then played at San Sebastian, Valdivia and Mar del Plata.
In a director's note for the film, she explained the surreal premise was born out of a desire to explore themes of ageing, family ties and the search for happiness.
"Old age as a return to childhood and physical and emotional dependence. The fear of a lifetime: to die alone. Playing with this fear, grasping it, removing it, then presenting it in a surreal situation," she wrote.
The feature is produced by Laura Mara Tablón, under the banner of her Buenos Aires-based production company Rita Cine. She also produced 2021 Giornate degli Autori selection Dusk Stone.
Marking its 10th anniversary, the Venice Biennale College supports the development and production of micro-budget features from around the world. Nuestros Dias Mas Felices is one of six past participants screening in the Venice Biennale College sidebar this year.