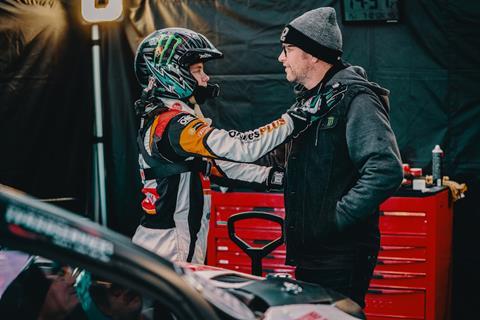 Paris-based Wide House has boarded sales for Norwegian documentary Born 2 Drive.
Daniel Fahre directs the story of 15-year-old Oliver Solberg, the world's youngest rallycross driver, who has to live up to the legacy of his father, the three-time world champion Petter Solberg.
Both father and son will be at a presentation of clips from the film at Norway House in Berlin on Tuesday (February 12) at 1600. The film is produced by Storyline, alongside Fenomen Studios.
Anais Clanet of Wide House said the acquisition is unusual for the company, which usually focuses on theatrical documentaries with an art and cultural angle.
She said Born 2 Drive has "lots of warmth and quality photography, delving into a sport's world and a bigger audience than we have tackled before. We know this is not a traditional sports documentary but also a compelling story to tell."
Fahre previously directed the pop music documentary Sammen om drømmen.