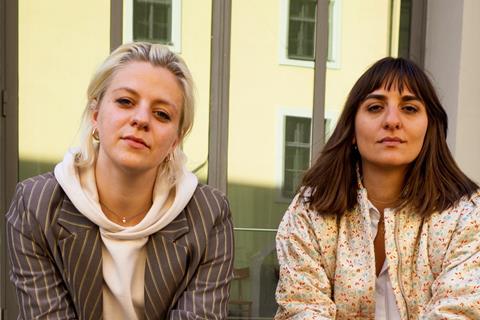 Wild Bunch Germany has launched a new production label, Mia Wallace Productions (MWP), which will specialise in stories told from a female perspective. It is run by producers Pauline Striebeck and Estella Suplit.
MWP already has several projects in development. Among these is a film adaptation of the Spotify audiobook The Very Last Interview by the author and rap journalist Visa Vie. It tells the story of Clara, who breaks into the German rap scene with just one goal in mind: to conduct the very last interview with Germany's most famous rapper before she kills him and thus avenges the past.
Also in development is TV series Augusta X, set in an alternate reality where the monarchy has been reinstated in present-day Germany. The twist here is that Augusta, the new left-wing monarch, is planning a revolution to overthrow her own crown. The series is written by screenwriting team, FREMDSTOFF (comprising Mireya Heider de Jahnsen, Susann Schadebrodt and Olivia Lauren Requat) and will be directed by Jakob Lass (whose previous credits include Love Steaks and Tiger Girl). MWP is developing the story with Barbara Mientus of Senator Film Produktion.
The new company intends to focus on female-driven and young adult content. MWP is also planning co-productions and remakes with a particular focus on modern romance and romantic comedies. The label aims to support both new and established talent.
The two company principals have extensive experience in the independent film business. Striebeck has been responsible for acquisitions and sales as well as co-production at Wild Bunch for the past three years, following stints at X Verleih, Rat Pack Filmproduktion and eOne. Suplit, who studied production at the Filmakademie Ludwigsburg, has worked in development and acquisition at Roxy Film, Wild Bunch and most recently Koch Films. Apart from their work as producers, they will both continue to serve as points of contact for acquisitions at Wild Bunch AG.