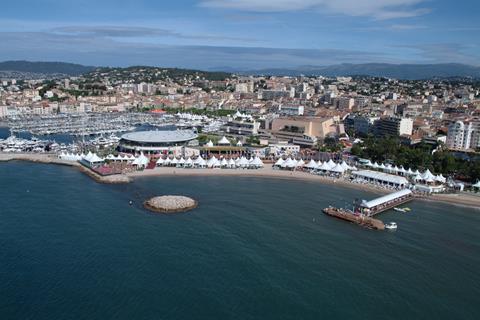 Wild Bunch TV has boarded sales on Michael Hirst's upcoming eight-part adaptation of Nobel prize winner Boris Pasternak's classic tale of love, war and revolution, Doctor Zhivago, ahead of MIPTV.
The series is a joint venture between two of the UK's hottest TV production companies. Beryl Vertue and Sue Vertue at Hartswood Films (Sherlock, Dracula) are producing in association with Foz Allan's Bryncoed Productions (Robin Hood, Jekyll & Hyde).
Set in the period between the First World War and Russia's post-revolutionary civil war (1917-1922), the epic romance follows the trajectory of a doctor whose life is caught up the momentous events of the time.
Hirst, creator of Emmy award-winning TV series Vikings and The Tudors as well as the BAFTA and Academy Award winning movie Elizabeth, said the series would widen the scope of David Lean's 1966 big screen adaptation of the original novel, giving it resonance with contemporary events.
"There are many people in the world today who are suffering as a consequence of wars, revolutions and societal disintegration," he said.
"This project pushes the boundaries of the movie and will embrace the larger story of Dr Zhivago's own journey into the vortex of revolution; and it deliberately connects more with events today, from Latin America to the streets of Paris."
Hirst is expected to give more details about the project as guest of a UTA panel at the Majestic on Monday (April 8).
Other new and upcoming series on Wild Bunch TV's MIPTV slate include Nina Barbosa Norwegian teen drama Nudes, inspired by the phenomenons of sexting and online bullying, the upcoming sci-fi series Sixteen and Julia-Rose O'Connor and Marin Mimica's fake abduction drama Who's Seen Jessica Bloom.