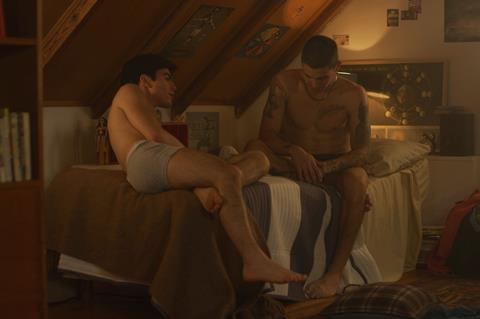 Wildstar International, the UK-based sales company launched last year by former Fusion Media Sales executive Murray Dibbs, has acquired worldwide sales rights to Argentinian director Marco Berger's Young Hunter.
Berger's feature is making its world premiere in the Big Screen Competition in the Voices strand at International Film Festival Rotterdam (IFFR).
The film follows the sexual awakening of a 15-year-old boy, which lands him in a moral dilemma when a video surfaces of him having sex with a handsome skater.
Berger, who is one of Latin America's most prominent LGBTQ+ filmmakers, previously collaborated with Dibbs on his 2019 title The Blonde One, which has now played in 65 festivals worldwide.
Dibbs has also picked up a second Argentinian title, Lucas Santa Ana's adolescence drama Memories Of A Teenager, for worldwide rights.
The film debuted at Huelva Film Festival in December, where it won best actor for Renato Quattordio, and the audience award.
It follows Zabo (Quattordio), a depressed teenager who channels his experience of losing his best friend to suicide through a blog called 'Yo, Adolescente'.
Deals for both titles have been announced in Rotterdam, having been struck at Ventana Sur in Argentina's Ventana Sur in November.
IFFR opened on Wednesday, January 22 with João Nuno Pinto's colonialism war drama Mosquito, and runs until Sunday, February 2.