EXCLUSIVE: MFI completes slew of deals on Palme d'Or contender.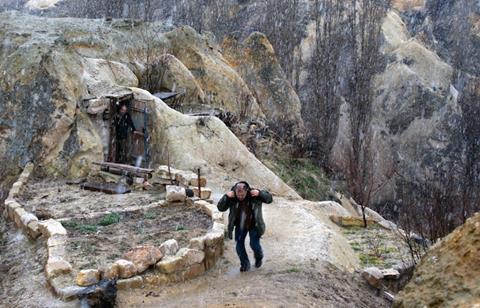 Turkish Nuri Bilge Ceylan's three-hour Palme d'Or contender Winter Sleep, which has been racking up rave reviews in Cannes, has also been attracting buyers.
Paris-based Memento Films International has sold the film to the UK and Ireland (New Wave), Benelux (Cineart), Israel (Orlando Films), Greece (Ama Films), ex-Yugoslavia (MegaCom), Mexico (Mantarraya), Romania (Asociatia Culturala Macondo), Taiwan (Swallow Wings), Switzerland (Trigon), Austria (Stadkino) and Portugal (Leopardo Filmes).
A US deal is underway.
The film, revolving around a disillusioned former actor who has returned to his home village in a remote Cappadocia village to run the family hotel, was second in Screen International's daily critics' poll as of Monday evening.
MFI has also been doing good business on Argentine Diego Lerman's Refugiado – about an abused mother and her son looking for a safe place to stay – just a day after it premiered in Directors' Fortnight.
It has sold the film to Spain (Caramel), Benelux (Contact Film) and Switzerland (Trigon).
Wiesner Distribution has picked up rights for Puerto Rico, Costa Rica, Panama and the Dominican Republic.