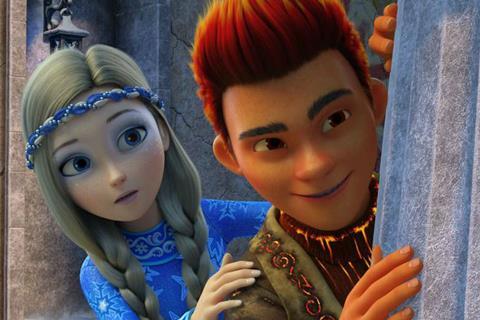 Russian animation outfit Wizart's new projects The Snow Queen: Fire And Ice and Sheep And Wolves have been sold to the US. Both have been picked up by Vertical Entertainment, it was confirmed on the first day of the European Film Market in Berlin.
Vertical Entertainment also distributed the first entry in the Snow Queen franchise in 2013-2014.
"We're thrilled to partner again with Wizart and help share their creative vision for animated family films with audiences," Rich Goldberg, co-President of Vertical Entertainment, said of the deal.
Vertical's release of Fire And Ice, which has already been licensed to over 50 countries, is planned for late 2018.
The distribution date is also set for Sheep And Wolves. The animated movie will be released theatrically as well as on VOD and digital platforms on March 9, 2018.
The two animated features have gone to South Africa, where they will be distributed by Indigenous Film Distribution, dubbed into Zulu and Afrikaans, later this year.