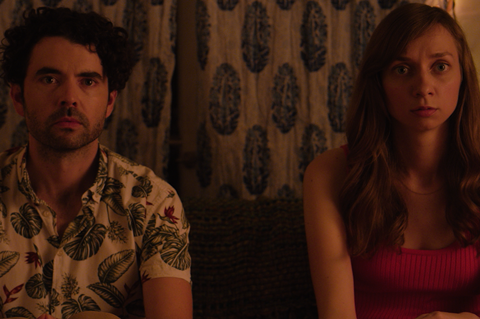 Paris-based WTFilms has acquired worldwide rights to Robert Schwartzman's zany romantic comedy The Unicorn, which premiered at SXSW in March.
The deal excludes North American rights which were previously acquired by Screen Media, following its buzzy SXSW debut, in a deal negotiated by ICM Partners and Submarine on behalf of the filmmakers.
Schwartzman's second feature, the film stars Lauren Lapkus and Nick Rutherford as long-engaged couple Malory and Caleb, who are forced to visit Palm Springs to attend the 25th wedding anniversary celebrations of Malory's parents. On discovering that the secret to the older couple's enduring passion is threesomes, the young couple, whose relationship has been flagging of late, set off in search of a third party, or 'unicorn', to pep up their own love life.
"We fell in love with this smart, fresh and sexy comedy," says Gregory Chambet, co-chief of WTFilms. "The hip Palm Springs setting, the cast chemistry, the themes of non-committal - it all contributes to making this a perfect rom-com for the Instagram generation."
The ensemble cast also features Lucy Hale, Darrell Britt-Gibson, Dree Hemingway, Beverly D'Angelo, John Kapelos and Maya Kazan.
WTFilms' Cannes slate also features drugs-world revenge thriller Heavy, co-starring Daniel Zovatto and Game Of Thrones' Sophie Turner, and Deerskin, starring Oscar-winning actor Jean Dujardin.