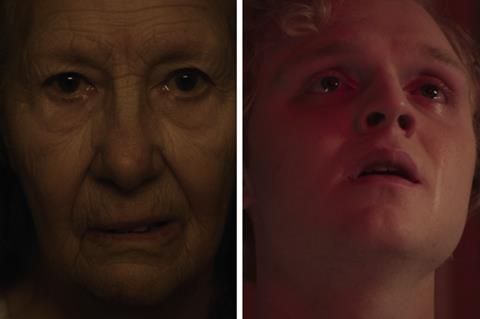 New York- and Los Angeles-based genre specialist Yellow Veil Pictures had picked up The Bloodhound and Sator in advance of the Marché du Film online.
The company has acquired English-speaking territories on Patrick Picard's The Bloodhound, a contemporary horror/thriller loosely based on Edgar Allen Poe's The Fall Of The House Of Usher.
Liam Aiken plays a dispossessed young man who agrees to take care of an ailing, wealthy childhood friend (Joe Adler), whereupon a battle of wits ensues. Annalise Basso is the rich man's spooky twin sister.
Love & Death Productions' Thomas R. Burke and Leal Naim (Synchronic) produced with Alex Don and Jason Don (Ladyworld). Yellow Veil co-founder Joe Yanick said The Bloodhound defied categorisation and was a "testament to the power of performance and atmosphere."
Yellow Veil acquired rights from Picard.
Jordan Graham's semi-Autobiographical Sator premiered at Fantasia last years and tells of a demon that has haunted generations of Graham's family.
The film invites the director's grandmother, who has since died, to recount her encounters with the being known as Sator.
Yellow Veil co-founder Hugues Barbier said the film "proves once more that the artistry of cinema is a complex and unpredictable alchemy, and exactly what we love to support at Yellow Veil Pictures."