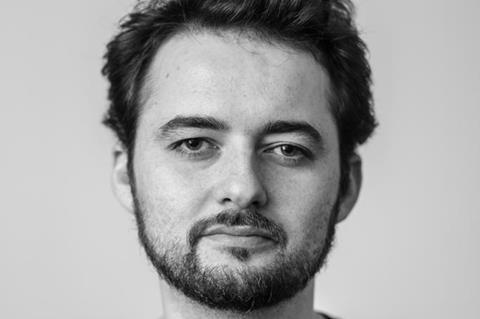 Egyptian director A.B. Shawky, whose first feature Yomeddine enjoyed a buzzy Cannes launch in Competition in 2018, has signed to direct Saudi-set coming-of-age tale Sea Of Sands.

The feature is a joint production between Saudi Arabia's King Abdulaziz Centre for World Culture, known as Ithra, and Egyptian producer Mohamed Hefzy, whose recent credits include Feathers, Amira and Souad. Ithra's head of performing arts and cinema Majed Z. Samman also takes a producer credit.
The film revolves around the relationship between a young Bedouin orphan and a camel who set off on a journey across Saudi Arabia. It is based on a screenplay by Egyptian writer Omar Shama (After The Battle) and Saudi writer Mufarrij Almajfel.
It, which was first announced during the 2021 edition of Cannes, starts shooting in October 2022 in various locations across Saudi Arabia, including Tabuk, AlUla and Riyadh, for a planned release in 2023.
Cultural institution Ithra is funded by state oil company Aramco and based in the eastern city of Dhahran. It has been at the forefront of efforts to build an independent film production and distribution scene in Saudi Arabia, following the lifting of the country's 35-year cinema ban at the end of 2017.
It has produced more than 20 short and feature-length films to date, including the experimental 2018 work Joud. It also runs the Ithra Cinema, one of the few arthouse cinemas in the region and hosts the pioneering Saudi Film Days, aimed at fostering local talent, and the Saudi Film Festival.
Sea Of Sands is among six productions in the pipeline for Ithra under the banner of its Ithra Film Productions initiative.
Other upcoming productions include Saudi director Khalid Fahad's directorial feature debut Valley Road, revolving around the odyssey of a quiet boy who gets lost on the way to see a doctor in a nearby village.
The production, featuring exclusively aspiring Saudi talent wrapped in Saudi Arabia on April 30.
It was shot in various previously un-filmed locations across Saudi Arabia including the high-altitude resort cities of Tanomah and Al Namas in the south of the country as well as the King Khalid Royal Reserve natural park and the Saudi Arabian Society for Culture and Arts in Riyadh. It is currently in post-production for a release in early 2023.
The institution also has two feature documentaries in production, Lees and Anti-Cinema. Lees is by first-time director Abdullah Saharty. The poetic work, mixing imagery and music, explores the history of the Arabian camel and how it reshaped the Peninsula from its trading roots, its economic impact and its future outlook
Anti-Cinema is a described as "deep dive" into Saudi's film history by Ali and Hassan Saeed, touching on the lengths film lovers went to keep cinema alive in the country during the 35-year ban.
Ithra is also showcasing short films - Old Phone Number by Ali Saeed and Swing by Raneem Almohandis - in the Cannes Film Market's Short Film Corner and its online library. Both films will be in competition at the upcoming Saudi Film Festival in June.