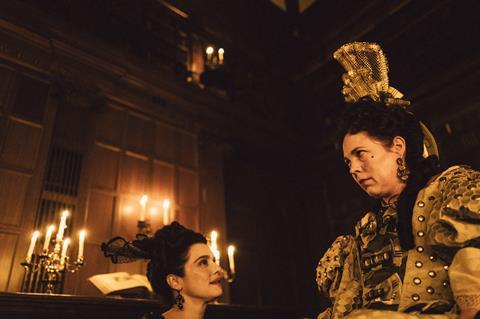 Fox Searchlight's lead awards hopeful and dark period comedy The Favourite from Yorgos Lanthimos starring Olivia Colman, Rachel Weisz and Emma Stone will open the 56th New York Film Festival (NYFF) on September 28.
The film, tipped to premiere in Venice and play Telluride, is Lanthimos's follow-up to the thriller The Killing Of A Sacred Deer that premiered in Cannes 2017.
The Favorite centres on a fight to the death for the body of Queen Anne (Colman) between the Duchess of Marlborough (Weisz) and her servant Abigail Hill (Stone).
As the War of the Spanish Succession rages in Europe, the story plays out in what is dubbed a "top-to-bottom reimagining of the costume epic".
NYFF director and selection committee chair Kent Jones said, "The Favourite is a lot of things at once, each of them perfectly meshed: a historical epic; a visual feast; a wild, wild ride; a formidable display of the art of acting from Rachel Weisz, Emma Stone, and Olivia Colman, abetted by a brilliant cast; a tour de force from Yorgos Lanthimos. And… it's a blast. We're very excited to have it as our opening night film."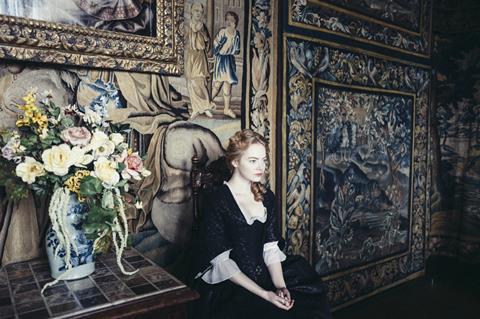 "It's a great privilege to be showing The Favourite for the opening night of the New York Film Festival, which is a very special place for the film," said Lanthimos. "I had a wonderful experience screening The Lobster at this distinct festival and I'm looking forward to sharing The Favourite with audiences in New York. I was envisioning this film for many years and eventually had a lot of fun making it."
Richard Linklater's 2017 Last Flag Flying opened the festival last year, while Ava DuVernay's 13TH and The Walk by Robert Zemeckis did so in 2016 and 2015.
Searchlight will open The Favourite on November 23. The Film Society Of Lincoln Center is the presenting organisation of the NYFF, which runs from September 28-October 14.