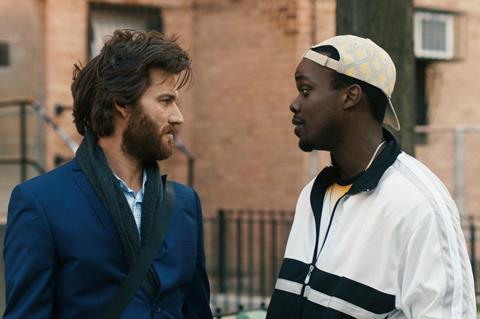 Blue Fox Entertainment has acquired worldwide rights to the crime thriller Still Here with a cast that includes rising star Zazie Beetz from Joker and recent Sundance premiere Nine Days, Johnny Whitworth, and Maurice McRae.
The Blue Fox team will launch sales in Berlin on the Atelier 44 production about a man who enlists the help of a journalist to find his missing daughter. Afton Williamson and Larry Pine round out the key cast and Vlad Feier directs.
Still Here shot entirely in New York and is currently in post-production. Ana Paula Rivera, Feier, Regina Bang, and Javier Del Olmo serve as producers.
Blue Fox will release the film theatrically in the US. The company's upcoming US theatrical releases include Bill Nighy and Sam Riley comedy Sometimes, Always, Never. Recent US theatrical releases include action thriller Killerman starring Liam Hemsworth, and biopic Saint Judy with Michelle Monaghan, Leem Lubany, Common, Alfre Woodard, and Alfred Molina.
"This movie has been such a personal and transformative experience in the effort of bringing light over the epidemic of missing children," said the producers. "We wanted to use our voices and artistic platform to start a conversation by asking constructive questions about this issue. Creating a story that feels real, raw and human was our main goal, hoping to reach inside the hearts of the audience and build empathy and connection."
Blue Fox's James Huntsman added, "This is a very strong debut film from Vlad Feier with powerful performances from Johnny, Maurice, Zazie, Afton and the entire cast. We're excited to work with the filmmakers to bring this story of loss, friendship and family to audiences around the world."