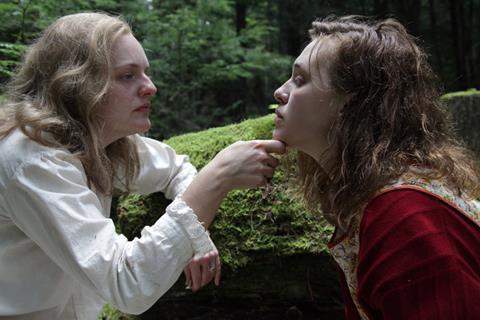 The Zurich Film Festival, which is pushing ahead as a physical event from September 24 to October 4, has revealed the first 10 titles in its gala section.
They include US drama Shirley, starring Elisabeth Moss, which debuted at Sundance and saw director Josephine Decker win a special jury award.
The section will also include the world premiere of Zürcher Tagebuch, a documentary essay from Zurich director Stefan Haupt, who won the Berlinale's Panorama audience award in 2014 with The Circle. His latest film explores the changes to his native Zurich since 1961.
Also receiving its world premiere will be Eden Für Jeden, a feel-good comedy from veteran Swiss director Rolf Lyssy, about a young woman and her grandmother who are evicted from their apartment and move into an allotment together.
The gala strand will also include Assassins, from US documentary producer-director Ryan White, which was first seen at Sundance and centres on the trails of two women convicted of assassinating the half-brother of North Korean dictator Kim Jong-un.
Other titles include Italian drama Nowhere Special, directed by Uberto Pasolini and set to debut at Venice; Miranda July's Sundance comedy-drama Kajillionaire, starring Evan Rachel Wood; and Emmanuel Courcol's French comedy The Big Hit, which received a Cannes 2020 label.
The first gala selections are rounded out by Ariel Winograd's Argentinian crime caper The Heist Of The Century; Michael Dweck and Gregory Kershaw's Italian documentary The Truffle Hunters, first seen at Sundance; and Michel Franco's New Order, which is lined up for Toronto and Venice.
Despite the ongoing Covid-19 pandemic, the festival said many of the features would be presented personally by filmmakers where possible.
The complete programme will be announced on September 10.
Earlier this week, the festival revealed details of its first industry market, which it is launching following cancellations on the film circuit due to the pandemic.
ZFF takes place after Venice (September 2-12), Toronto (September 10-20) and overlaps the final days of San Sebastian (September 18-26).
Switzerland has now eased lockdown measures and re-opened its land borders, and events of up to 1,000 are permitted. Cinemas were allowed to reopen from June 6.