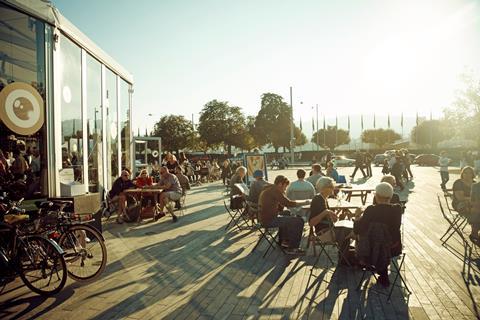 Switzerland's Zurich Film Festival (ZFF) has revealed details of its first industry market which it is launching following cancellations on the film circuit due to the pandemic.
Zurich Market will take place as a physical event from September 25 to 28 and will present approximately 20 new titles to buyers and festival programmers through dedicated screenings. All films will be market premieres and will focus on titles that have not yet been screened at festivals but are aiming for release in 2021.
ZFF will run from September 24 to October 4.
International sales companies will be invited to travel to Zurich to present and sell their films at Zurich Market. CAA Media Finance is supporting the initiative which is understood to be backed by independent film companies including Wild Bunch and Film Nation.
Organisers did not confirm whether there will be an online component to the event and how US companies in particular will be able to participate.
When first announced at the end of March, the San Sebastian International Film Festival (SSIFF) also revealed plans to launch a market. But while SSIFF will provide "strategic support" to Zurich, it will not host a physical event.
Zurich has previously featured industry elements, drawing more than 500 delegates last year, but this marks the first time a dedicated market has been introduced to the event.
The idea of launching a market followed the cancellation of SWSX and Tribeca Film Festival, which would have introduced new sales projects and films but were shuttered due to the Covid-19 pandemic. Major markets such as Cannes' Marche du Film went ahead as virtual events.
"Due to the ongoing global pandemic, many independent films with artistic merit were unable to hold market premieres and now threaten to remain without theatrical release," said ZFF artistic director Christian Jungen. "We want to help them find a distributor and are therefore organizing the first Zurich Market together with our partner festival San Sebastian."
SSIFF director José Luis Rebordinos added: "We want this initiative to serve as an opportunity for films unable to screen, to be shown to an audience of buyers and distributors and to do our bit in revitalising the global film industry."
ZFF will also host key industry players at the Zurich Summit's Boutique Conference on September 26. It will invite producers, sales executives, film and TV creators, technology entrepreneurs and financiers. The physical event is set to host representatives from Europe and North America to discuss how the industry moves forward in the wake of the global pandemic.
"Extraordinary times require extraordinary measures," said ZFF head of industry Reta Guetg. "We are planning the market as a unique initiative, in a new world in which we have yet to find our way around."
ZFF takes place after Venice (September 2-12), Toronto (September 10-20) and overlaps the final days of San Sebastian (September 18-26).
Switzerland has now eased lockdown measures and re-opened its land borders, and events of up to 1,000 are permitted. Cinemas were allowed to reopen from June 6.