J.J. Abrams, Sacha Baron Cohen, Henry Cavill and a performance from the Foo Fighters' Dave Grohl also announced.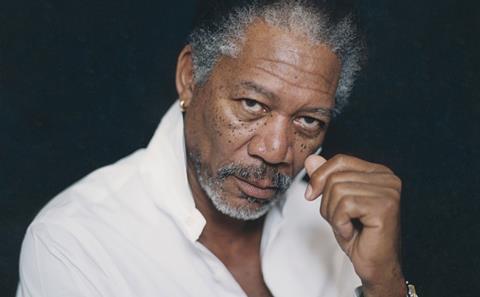 Morgan Freeman and John Legend have been added to the list of presenters at the 88th Academy Awards along with J.J. Abrams, Sacha Baron Cohen and Henry Cavill.
The additions continue to add diversity to the upcoming ceremony, which has been marred by the #OscarsSoWhite campaign following a list of nominations in which only white actors and actresses were among the chosen few in the top four categories - for the second consecutive year.
The invitation to Borat star Sacha Baron Cohen could lead to controversy on the night. When presenting the Best Actress award at the BAFTAs last Sunday, the comedian said: "The main reason I agreed to present at this awards ceremony is that BAFTA has shown none of the discrimination and prejudice, which is so shamefully on display at the Oscars.
"It gives me great pride that every year BAFTA makes sure that one of the lead actress nominees is a dame…Dench, Smith…"
Just ahead of naming the winner, he added: "The nomination for best white actress goes to…"
Oscar producers David Hill and Reginald Hudlin also announced a special performance by Foo Fighters' frontman Dave Grohl at the ceremony, hosted by Chris Rock, on Feb 28.
"We're thrilled to be joined by a movie icon, a filmmaking dynamo, a larger than life action hero, a master of satire and two world renowned music power-hitters, "said Hill and Hudlin.
"This year's show reflects a commitment to showcase cinematic contributions from a variety of genres and this latest list of presenters reflects just that."
Previously announced presenters and performers include Patricia Arquette, Abraham Attah, Cate Blanchett, Emily Blunt, Louis C.K., Steve Carell, Priyanka Chopra, Common, Russell Crowe, Benicio del Toro, Chris Evans, Tina Fey, Ryan Gosling, Louis Gossett, Jr., Kevin Hart, Quincy Jones, Michael B. Jordan, Lady Gaga, Byung-hun Lee, Jennifer Garner, Whoopi Goldberg, Jared Leto, Rachel McAdams, Julianne Moore, Olivia Munn, Dev Patel, Eddie Redmayne, Daisy Ridley, Margot Robbie, Jason Segel, Andy Serkis, Sarah Silverman, J.K. Simmons, Sam Smith, Charlize Theron, Jacob Tremblay, Sofia Vergara, Kerry Washington, The Weeknd, Pharrell Williams and Reese Witherspoon.