Jaco Van Dormael's religious satire debuted at Cannes.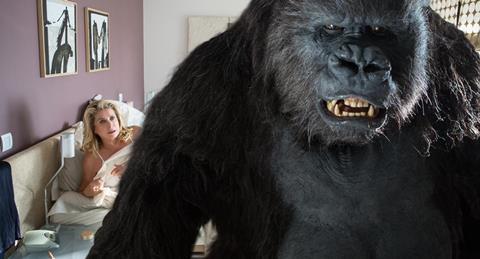 Belgium has selected Jaco Van Dormael's The Brand New Testament as its entry to the Best Foreign-Language Film Category at the 88thAcademy Awards.
The feature, which premiered at Cannes in Directors' Fortnight this year, is a religious satire in which God exists and lives in Brussels, where he treats his wife and his young daughter very badly.
In revenge, his daughter publishes everybody's dying day on the internet. Catherine Deneuve features in an ensemble cast that includes Benoit Poelvoorde as God and Yolande Moreau as God's wife.
The national selection commitee selected the film, presided over by Jan Temmerman (De Morgen) and composed of six French and Flemish speaking film professionals.
The jury unanimously selected The Brand New Testament for its "inventeveness and belgian-ness" as well at its potential to reach an international public.
Since its release on Sept 2, the film has made €5.3m at the box office in Belgium, France and Switzerland.
It marks the third time that Belgium has chosen Van Dormael to represent the country at the Oscars after Toto the Hero (1991) and The Eighth Day (1996). Maedeli-La-Breche by Van Dormael won a special Oscar for Best Foreign Short Film in 1980.
Le Pacte is handling international sales of the film and has been sold to more than 50 countries already. Upcoming releases include Luxembourg (Sept 22), Spain (Oct 16), Greece and Italy (Nov 26), and Germany (Dec 31).
Before the end of the year the film will also be released in the Netherlands. Benelux distribution is handled by Belga Films.
The Brand New Testament will premiere in the US at the Austin Fantastic Film Festival on Sept 26. It is also one of the 52 films running for the European Film Awards.
Produced by Terra Incognita Films, Climax Films and Caviar in Belgium, Après le Déluge in France and Luxemburg-based Juliette Films, The Brand New Testament was produced with the support of the Centre du Cinéma of the Federation Wallonia-Brussels, Wallimage, RTBF, Casa Kafka, Voo-Betv, Belga Films Fund, the Flanders Audiovisual Fund and Screen Flanders, Fortis film fund and Orange Studio.
The announcement of the five foreign-language films nominated for the Oscar is made on Jan 14, 2016.
The 88th Academy Awards will take place at the Dolby Theatre in Hollywood on Feb 28, 2016.