Five titles will be considered for submission for the Best Foreign-Language Film Oscar.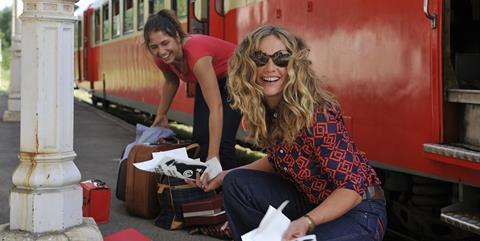 Five films will be considered for selection as France's entry to the Best Foreign Language Film category at the 88th Academy Awards.
The shortlist was decided upon at a meeting this morning held at the CNC (National Center for Cinema and the Moving Image). Under the presidency of Frédérique Bredin, the Committee tasked with selecting the film representing France shortlisted:
Summertime (La Belle Saison) Catherine Corsini
Dheepan Jacques Audiard
The Measure of a Man (La Loi du Marché) Stéphane Brizé
Marguerite Xavier Giannoli
Mustang Deniz Gamze Ergüven
The Committee will meet again on Sept 22 when it will hear contributions from the producer and international seller for each film before making its final choice.
This year's committee composes Nathalie Baye, actress; Thierry Frémaux, general delegate of the Cannes Film Festival; Michel Hazanavicius, director; Mélanie Laurent, actress/director; Jean-Paul Salomé, president of Unifrance; Alain Terzian, president of the Académie des César; and Serge Toubiana, president of the advance on receipts committee.
The announcement of the five foreign-language films nominated for the Oscar is made on Jan 14, 2016.
The 88th Academy Awards will take place at the Dolby Theatre in Hollywood on Feb 28, 2016.
Shortlist
Corsini's lesbian love story Summertime (La Belle Saison) is set in 1971 and follows a French girl of humble origins (Izia Higelin) who becomes involved with a free-spirited girl from Paris (Cécile de France).
Pyramide International handles sales on the drama, which debuted at Locarno last month and is playing at Toronto this week.
Audiard's Dheepan, about a Sri Lankan Tamil warrior who flees to France and ends up working as a caretaker outside Paris, won the Palme d'Or at Cannes in May and is also playing Toronto this week.
Co-sold by Wild Bunch and Celluloid Dreams, it follows Audiard's award-winners Rust And Bone (2012) and A Prophet (2009) - although the filmmaker has yet to be nominated for an Academy Award.
Brizé's The Measure Of A Man (La Loi Du Marché) won Vincent Lindon best actor at Cannes for his role as a 50-year-old facing moral crises when he takes a job as a supermarket security man. MK2 handles sales.
Giannoli's Marguerite played in competition at Venice this month with a story loosely inspired by the life of Florence Foster Jenkins. Catherine Frot stars as a Paris socialite and aspiring opera singer mistakenly convinced she has a beautiful voice. Memento Films International handles sales.
Mustang marks the feature debut of Erguven and centres on five sisters growing up in a remote Turkish village who attempt to assimilate into the modern world, despite the pull of tradition from their family and community.
The film, which played in Directors' Fortnight at Cannes before winning the top prize at the Sarajevo Film Festival and going on to Venice and Toronto, is sold by Kinology.