The cutting-edge distributor has taken another stride into development, teaming up with Chandor and long-time producers Neal Dodson and Anna Gerb on the story behind New York's G.M. Building.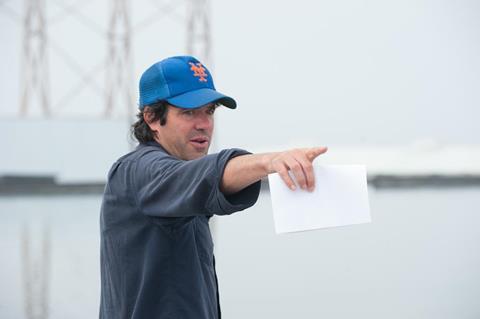 A24 will distribute the film and develops and produces alongside Dodson and Gerb and director Chandor. The company recently distributed Chandor's A Most Violent Year .
Eva Maria Daniels of VisionChaos Production, for whom A24 will distribute a slate of projects the companies are jointly developing, also produces. Separately, A24 recently announced it was developing a father-son drama with Cary Fukunaga.
The Liar's Ball is based on Vicky Ward's non-fiction account of the ferocious battle to control one of the crown jewels of New York real estate. Gideon Yago has just closed a deal to adapt the book and has commenced research and writing.
Zachary Quinto, who produced and starred in Chandor's Margin Call, will serve as executive producer.
"When I heard J.C. wanted to turn my book into a movie I couldn't believe it," said Ward. "I always try – as far as journalistic license allows – to condense time and space in my work the way he does, so that in the foreground, you have larger-than-life characters thrashing about in extremes and the reader has no choice but to get inside their headspace and see things from their perspective.

"A24's collaboration with J.C. and his team on A Most Violent Year was a perfect example of that. So I am just thrilled that they want to take on the clash of brutal, battling egos that comprises the fractious, ruthless, scarcely believable world of New York Real Estate."
Chandor added: "Commercial real estate in New York City has long fascinated me, to the point where I once had a broker's licence. The story that Vicky has captured through relentless research and interviews explores the drama and the romantic nature of buildings in a city that has continued to push closer and closer to the sky with each passing year."
Chandor, who earned a screenwriting Oscar nomination for his breakout hit Margin Call and also directed All Is Lost, recently wrote the screenplay for a film about Vince Lombardi for Legendary and is developing several other projects.
Gerb is putting together films with directors Liza Johnson and Maryam Keshvaraz.
Dodson and Quinto have Camille Thoman's You Were Never Here in post and are in pre-production with Brian Shoaf's Aardvark to star Quinto.