US actor dies following "complications from surgery", according to family statement.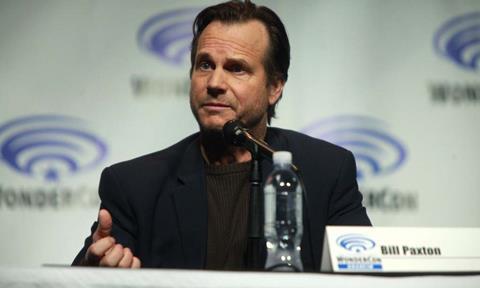 US actor Bill Paxton, known for roles in movies Aliens, Titanic and Twister as well as TV series Hatfield And McCoys, has died aged 61 due to complications from surgery.
A representative for the family said:
"It is with heavy hearts we share the news that Bill Paxton has passed away due to complications from surgery. A loving husband and father, Bill began his career in Hollywood working on films in the art department and went on to have an illustrious career spanning four decades as a beloved and prolific actor and filmmaker. Bill's passion for the arts was felt by all who knew him, and his warmth and tireless energy were undeniable. We ask to please respect the family's wish for privacy as they mourn the loss of their adored husband and father."
The 61-year-old actor had two children and was married to Louise Newbury for 30 years.
Texas-born Paxton had early parts in The Lords Of Discipline and The Terminator, before landing the major role of Chet Donnelly in Weird Science.
The following year he played Private Hudson in Aliens, a role which earned him a Saturn award. He would work with director James Cameron again on True Lies and Titanic.
The actor starred in two of the biggest blockbusters of the 90s, Apollo 13 and Twister, as well as Tombstone, One False Move and A Simple Plan.
He also won acclaim for his TV work, including three Golden Globe nominations for Big Love and another for A Bright Shining Lie, as well as an Emmy nomination for Hatfields & McCoys.
His final role was The Circle, directed by James Ponsoldt and starring Emma Watson, Tom Hanks and John Boyega. The film is released in the US on April 28 and distributed by EuropaCorp and STX Entertainment.