Independent to launch sales at AFM on film about iconic UK band.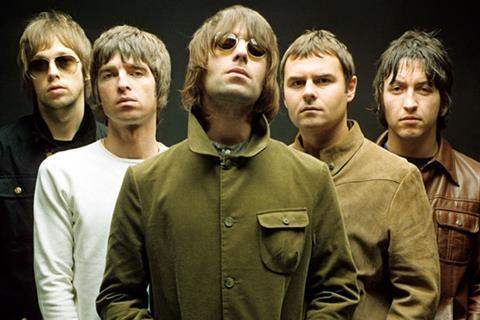 Iconic UK band Oasis are to be the subject of a new documentary produced by Amy and Senna producer James Gay Rees of On The Corner and executive-produced by Amy and Senna director Asif Kapadia.
The Road To Guantanamo director Mat Whitecross will direct the feature, which Independent will launch at AFM.
Also producing are Fiona Neilson for Mint Pictures (Spike Island) and Simon Halfon for Nemperor (Sleuth).
Financing will come from Lorton Entertainment Limited, founded by Julian Bird, while newly launched Lorton Distribution will handledistribution in the UK.
According to the production, the filmmakers have been given "unprecendented" access to the band and unseen archive footage and the film will include candid insight from the famously stormy brothers Noel and Liam Gallagher.
The film is understood to chart the journey from the moment in 1991 when Noel joined his brother Liam's Manchester-based band. Three years later Oasis would release their first album 'Definitely Maybe' – becoming the fastest-selling debut album in British history to date.
By 1999 Oasis had sold an estimated 70 million records. The band would go on to have eight number one albums in the UK and prove one of the seminal bands of the last quarter century.
Oasis would tour for a final time as a collective unit in 2008, however, as the Gallaghers' relationship reached breaking point.
Sex & Drugs & Rock & Roll director Mat Whitecross has experience in the genre and theme, having previously directed Spike Island, the 2012 feature about a group of music fans desperate to get tickets for the Stone Roses' Spike Island concert in 1990.
Independent's Andrew Orr commented: "Oasis are without doubt one of the classic British rock bands selling 70 million albums worldwide and defining the sound of a whole era. At its heart are Liam and Noel Gallagher, two of the finest rock 'n' roll stars this country has ever produced. Mat's sensibility and style are going to provide the perfect complement to this tale of the rise of one of the great rock 'n' roll bands."