Lily Rabe, Timothee Chalamet, Lili Reinhart and Anthony Quintal star in Julia Hart's feature directorial debut, which has commenced production in California.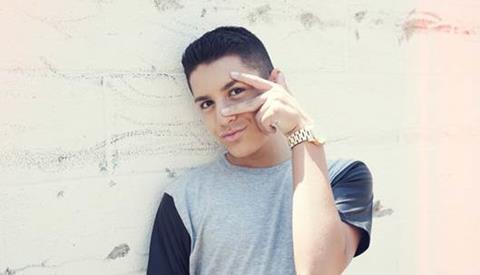 Hart and Jordan Horowitz co-wrote Miss Stevens, about a high school teacher's eventful trip to a regional drama competition while chaperoning three students.
Quintal (pictured) is the creator of the Lohanthony YouTube channel. Rob Huebel co-stars.
Hart's credits include the Blacklist script and upcoming Drafthouse Films release The Keeping Room starring Brit Marling, Hailee Steinfeld and Sam Worthington.
She is writing the limited series Madame X for Anna Paquin, Jack Black and HBO.
Beachside partners Alex Turtletaub and Michael B Clark, whose credits include People Places Things and Tig, produce alongside Horowitz and Gary Gilbert for Gilbert Films. Gilbert and Horowitz were among the producers roster on The Kids Are All Right.
Miss Stevens film is being produced in association with Hart's production company Original Headquarters.