Kill List and High-Rise director to tackle action film; Protagonist to introduce at AFM.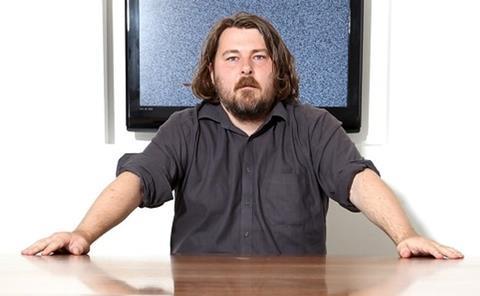 Ben Wheatley is to write and direct action film Free Fire, which is being launched for pre-sales at AFM (Nov 5-12) by Protagonist Pictures.
The $10m budget film - Wheatley's first set in the US - will star Luke Evans (Dracula Untold), Armie Hammer (The Social Network), Cillian Murphy (Inception), Olivia Wilde (Rush) and Wheatley regular Michael Smiley (Kill List), in a story about an arms deal which goes spectacularly wrong.
Andy Starke will produce for Starke and Wheatley's Rook Films, with Film4 on board as one of the financiers. Casting is by Shaheen Baig.
Production is scheduled for spring 2015 with the script likely to be among the hottest properties at the upcoming AFM.
StudioCanal has acquired rights for the UK. Domestic rights are repped by WME.
The story is set in Boston in 1978. Wilde plays Justine, a woman who has brokered a meeting in a deserted warehouse between two Irishmen (Murphy, Smiley) and a gang led by Hammer and Evans who are selling them a stash of guns. But when shots are fired in the handover, a heart stopping game of survival ensues.
Wheatley said: "The idea for Free Fire came from my love of hard boiled crime movies; from The Asphalt Jungle, The Big Sleep, The Killing and The Big Combo through The Driver, Le Samourai and The French Connection, to the modern cycle of Goodfellas, Casino, Hard Boiled and Reservoir Dogs.
"Free Fire will take you and stick you in the middle of the action. I want the film to have the stylish, no nonsense feel that you get in Peckinpah's The Getaway. It's a modern '70s movie. Muscular, tough and spare."
Wheatley is currently in post on his movie adaptation of JG Ballard's High-Rise which stars Tom Hiddleston, Jeremy Irons, Sienna Miller and Luke Evans.
He fast rose to prominence as one of the UK's most distinctive directors with Down Terrace (2009), Kill List (2011), Sightseers (2012) and A Field In England (2013).
Wheatley recently directed two episodes of Doctor Who starring Peter Capaldi.
"The notion of Ben Wheatley making a hard-boiled American '70s crime movie is just too exciting for words," said Protagonist CEO Mike Goodridge. "We can't wait for buyers to read it."