UPDATE: commission members revealed; Lionsgate's Zygi Kamasa to chair group.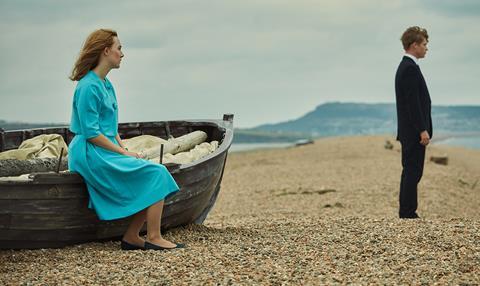 The BFI is launching a commission to investigate the health of the UK independent film industry.
Led by Zygi Kamasa, CEO Lionsgate UK and Europe, the working group will make recommendations on what should be done to improve conditions to ensure domestic and international sustainability.
Kamasa, who has been outspoken about the challenges facing the sector and has previously mooted industrial incentives such as cheaper cinema tickets for UK films, will invite evidence and contributions from cross-industry specialists from the production, sales, distribution and exhibition sectors over the next four months.
The commission, which was one of the projects set out by the BFI in its latest five-year plan for film, is expected to work closely with industry partners including PACT, UKCA and the FDA before publishing its findings in autumn 2017.
The commission members, all from London-based (or foreign-owned) companies, will comprise:
Chris Bird (Worldwide Head of Film Licensing, Amazon)
Efe Çakarel (Mubi)
Pete Czernin (Blueprint Pictures)
Gail Egan (Potboiler Productions)
Zygi Kamasa (chair) (Lionsgate)
Philip Knatchbull (Curzon)
Hakan Kousetta (See Saw Films)
Amanda Nevill (CEO, BFI)
Danny Perkins (Studio Canal)
Ben Roberts (Director Film Fund, BFI)
Libby Savill (Partner, Latham & Watkins)
Thorsten Schumacher (Rocket Science)
Alison Thompson (Cornerstone)
Polarised landscape
The UK's film production space remains a highly polarised landscape.
Last year was a record year for inward investment but spend on domestic films was at its lowest level in three years.
Spend reached £1.6 bn in 2016 – the highest ever recorded. That figure was largely supercharged by a record level of US investment for films shooting in the UK.
In a boon for UK crews and facilities, inward investment for film production reached £1.35bn, an 18% increase on 2015.
However, while the number of inward investment films produced in the UK was relatively stable at 48, the number of domestic films produced in the UK has declined from 282 in 2012 to only 129 in 2016 (based on non-final numbers).
The same picture is true at the box office.
Fuelled by a string of US blockbusters, 2016 saw strong total box office for the calendar year of £1.227 billion, the second highest number on record.
However, UK admissions were 168m, down 2% year-on-year, and the market share for UK independent films was only 7%, its lowest level in three years and below the ten year average.
The 7% market share for local films compared to 63% in Japan, 36% in France, 28% in Italy, 18% in Spain and 16.5% in Germany.
Range of voices
Josh Berger, BFI CEO said about the commission: "Film in the UK is booming and the role of the BFI is to ensure that independent film – the incubator of creativity - flourishes in this environment. That's why we made a commitment to look at the health of independent film one of our first priorities in our five year plan BFI2022.
"We are delighted Zygi Kamasa will be leading the BFI UK independent film commission as chair and we look forward to hearing from a range of voices, drawing from their experience and expertise."
Kamasa commented: "I am very happy to accept the BFI's invitation to chair this commission, and look forward to working with them and our new board who have the depth of knowledge and experience to identify and consider the most critical issues facing our sector now and in the future."