Jiang Wu (pictured) and Song Yang star in suspense drama about class conflict.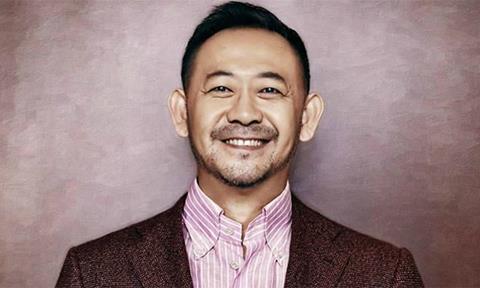 Bingchi Lab, launched by China's First International Film Festival Xining, has entered the production of Chinese independent features starting with The Villain, directed by Xin Yukun.
Starring Jiang Wu (A Touch Of Sin), Song Yang (The Master) and Yuan Wenkang (The Golden Era), the suspense drama revolves around individual struggles and class conflicts in a northern mining town, where one segment of the population has become rapidly wealthy, but seemingly at the expense of local farmers.
Bingchi Pictures is producing the film with Hehe Pictures, part-owned by Alibaba, actor Chen Kun and director Cao Baoping. IM Global's Beijing-based consultancy Go Global is handling festival strategy on the film, which wrapped in Inner Mongolia in late December.
The Villain is Xin's second feature following The Coffin In The Mountain (2014), which premiered in Venice Critics Week, where it won the Akai Award for best new director, and also won awards at festivals including Hong Kong, Warsaw and First International Film Festival Xining.
The Coffin In The Mountain also grossed $1.5m (RMB10.4m) on its theatrical release in China in October 2015, which is a strong result for an indie film.
Launched in 2015, Bingchi Lab aims to support three to five promising Chinese filmmakers each semester via workshops, investment in their feature projects and distribution. The initiative describes the projects it aims to back as "creative and unique films that fit both the domestic market and international festivals."
The Lab has also signed deals with two other directors – Wang Yichun (What's In The Darkness) and Zhou Juhong (Come, The Light) – to produce their next films.