EXCLUSIVE: Challenges mount at UK funding agency as Caroline Cooper Charles hands in notice.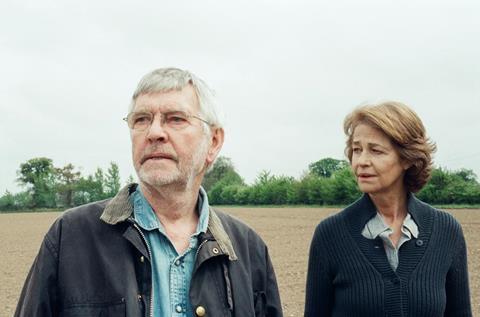 Creative England head of film Caroline Cooper Charles is to step down after handing in her notice at the challenged creative industries funding agency.
Cooper Charles, previously Creative England's senior film enterprise executive, took over as head of film six months ago following the departure of Chris Moll.
The executive is understood to be leaving of her own accord following recent cuts to the the organisation's film team.
Creative England confirmed to Screen that Cooper Charles will leave at the end of June to "pursue creative opportunities outside of the company" and that the executive will be replaced.
Cooper Charles told Screen: "I've had some fantastic times at Creative England, headed up a truly brilliant team and been constantly surprised and delighted by the people and projects we've supported. It has been a privilege to work with such exceptional talent in my role as head of film but has also made me itch to get back to the creative coalface and take on new challenges, which I'm looking forward to doing later this year."
Caroline Norbury MBE, CEO Creative England added: "Caroline has been a brilliant head of film and a key member of our management team. We will miss her talent, commitment and passion enormously but wish her well in her new ventures and look forward to seeing her excel in these."
The company's top brass has been in the spotlight in recent weeks since Screen revealed cuts to the outfit's budget and staff.
In a recent interview with Screen, Creative England revealed that it has had to tap into its £1m reserve in order to ensure effective delivery of services following the streamlining.
The 45 Years and Spooks: The Greater Good-backer said that by tapping into its reserves it is "now on a firm financial footing for the coming financial year."
However, the company did not rule out additional cuts to staff or that it faced a significant hole in its funding going forward as a result of discontinued government and European funding programmes and a reduction in BFI backing.
Cooper Charles is also CEO at production outfit Universal Spirits, producer of Jane Linfoot's The Incident, and was previously head of development at Warp X where she was responsible for a slate of low-budget features including the cat-and-mouse thriller Hush, kaleidoscopic music documentary All Tomorrow's Parties and road-trip comedy Bunny And The Bull.
As executive producer her credits include Xiaolu Guo's She, A Chinese, winner of the Golden Leopard for best film at Locarno Film Festival 2009 and Andrea Arnold's Oscar-winning short Wasp.