Dubai-based investment fund Fortress Film Clinic has boarded Zombie Gozombie, Egypt's first zombie comedy, which is set to be directed by award-winning filmmaker Ahmad Abdalla.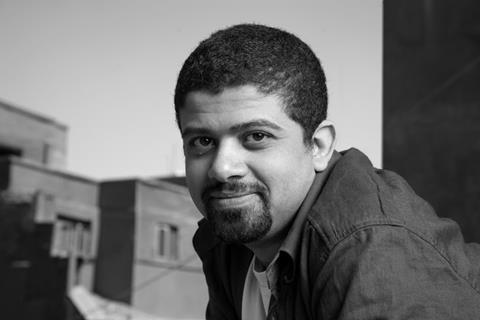 Set against the backdrop of a provincial Egyptian town, the picture will revolve around a zombie breakout during a soccer match between the local squad and a top Egyptian team.
Up and coming Egyptian actor Ahmed El Feshawy is set to star as a local man who fights to keep the zombies in the stadium.
"There's a political subtext but ultimately it's a comedy," said Fortress Film Clinic co-founder Mohamed Hefzy. "It will be Egypt's first zombie comedy and marks quite a departure for Ahmad who has never done a genre movie before."
Hefzy and Abdalla previously collaborated on Rags And Tatters and Microphone, set against Alexandria's hip-hop scene just prior to the Arab Spring.
Film and TV investment fund Fortress Film Clinic – a joint venture between Middle Eastern regional investment fund Fortress Capital Investments and Hefzy's Cairo-based production company Film Clinic – was launched last May during the Cannes Film Festival.
Hefzy said the fund has also just invested in the Egyptian romantic comedy Everyday Lies (Kedbet Kol Youm), directed by Khaled El Halafawy from a script by Hisham Mansour and Sherif El Alfy.
Set against the backdrop of a glitzy wedding in a luxury Red Sea resort, it revolves around three couples at a crossroad in their relationships. The ensemble cast includes Farouk Al Fishawy, Bayoumi Fouad, Tarek El Telmissany and Salwa Khattab.
"It's a great mix of veteran actors and upcoming stars. The film should appeal to audiences in the region as well as Egypt," said Hefzy.
The two new titles complete the 2015 slate of Fortress Film Clinic which has pledged to invest in five to six titles a year.
Both titles are lead produced by Film Clinic in collaboration with in collaboration with pan-Arab cinema company Al Massah.
Other titles on the fund's first slate include Hany Abu-Assad's The Idol; Sherif El Bendary's Ali, The Goat Ibrahim, which recently won three awards at the Final Cut workshop in Venice, and Mohamed Diab's Clash, set against the backdrop of violent protests in Cairo in 2013.
Both the latter films are due to be completed in time for an international festival premiere in the first half of 2016.
Commenting on the debut slate, Hefzy said: "It's mix of local films for pure entertainment and art-house titles with international appeal. It's a nice variety and representative of how we want to go forward."
The Cairo-based producer noted that in the long run, the Dubai-based fund also wanted to invest in Emirati productions.
"The reason we set the fund up in Dubai is not just for the money. We think the UAE has a future in cinema and we want to be part of that. For now, a lot of our films are based in Egypt but we'd like to work with UAE talent more directly in the future."