Projects participating in the Ontario Media Development Corporation's two-day co-financing market include Eddie Marsan's feature directorial debut.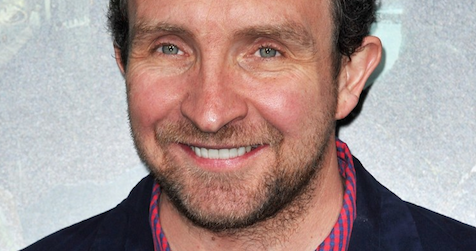 The International Financing Forum (IFF 2016, Sept 11-12) is organised in association with the Toronto International Film Festival and will host 20 Canadian and 20 international English-language features.
The iff 2016 Canadian producers and projects include: Robert Budreau (Ontario) of Lumanity Productions with political thriller In The Flames, and Media Goes Here's Jeff Rogers and Tim Martin (Ontario) with horror project The Sandman, which Dario Argento wrote and will direct starring Iggy Pop.
Sonia Boileau and Jason Brennan (Quebec) of Nish Media represent Vanished, while Mad Samurai Productions' Matthew Cervi (British Columbia) attends with Zed. Mary Anne Waterhouse and Andrew Currie (Ontario) of Quadrant Motion Pictures represent The Invisibles, which Currie will direct.
Among the international participants are: Coded Pictures' Karen Katz (UK) with the social drama Hammer 'Til I Die, which marks Marsan's (pictured) writing and directorial debut.
Also set to attend are: Marek Rozenbaum and Hagar Ben-Asher (Israel) of Transfax with The War Has Ended; Dusan Millic and Snezana Penev (Serbia) of This & That Productions with Nanook Of The Moon; and Mohamed Hefzy and Jennifer Peterson (Egypt) of Film Clinic with In The Land Of Wonder.
The UK's Christopher Sheppard and Kurban Kassam of Adventure Pictures are producing Sally Potter project In The Beginning.
New companies represented this year include BBC Films, Elle Driver, Netflix, Los Angeles Media Fund and Films Distribution, while returning companies include Film4, Amazon Studios, Fox Searchlight, Participant Media, Cinetic Media, eOne, IFC Films and Mongrel International.
Since 2006, OMDC's iff has helped to finance more than 70 feature projects and presented a total of 408 films including Denis Villeneuve's Incendies, David Michôds Animal Kingdom and Haifaa Al-Mansour's Wadjda.
Jan Nathanson is the producer on iff 2016 and Larisa Gutmanis is associate producer. Founding partners are Telefilm Canada and the UK's Department of International Trade, while South Africa's National Film and Video Foundation is a new partner.
Sponsors are Canadian Media Producers Association with additional support from Canada Film Capital.