Corsan boss accused of swindling, forgery, tax breaches and money laundering.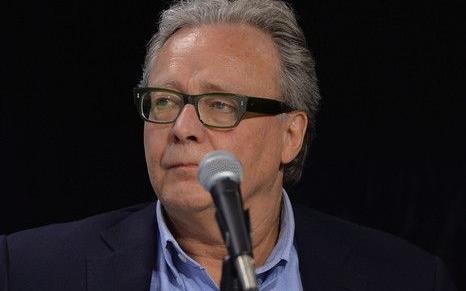 Belgian film financier Paul Breuls, founder of Corsan, has been arrested as investigations continue into allegations of fraud against his company.
The 66-year-old Monaco-based producer is currently being detained by authorities in Antwerp, Belgium, facing criminal prosecution as well as civil action.
Belgain tax shelter specialists Corsan co-financed such films as Lee Tamahori's The Devil's Double, Killing Season starring John Travolta and Robert De Niro, and Paul Haggis's Third Person, which starred Liam Neeson.
The company is also behind Tamahori's yet to be released adventure epic Emperor, starring Adrien Brody.
A spokesperson for the Public Prosecutor's Office in Antwerp confirmed to Screen that Breuls has been held in detention in Antwerp since June 21 because he is considered a flight risk.
He stands accused of swindling, forgery, tax breaches and money laundering, whether through Corsan or affiliated companies.
"In general we can divide the investigation into four accusations that need to be further investigated: swindling within the Belgian Tax Shelter regulation; the notification of non-existing activities within company balances; swindling with financial transfers between Corsan and affiliated companies; money laundering of all profits gained by these probable crimes," the spokesperson commented, adding that Breuls will "appear regularly during his detention before an Antwerp court".
Breuls and his legal representation were unavailable for comment.
Emperor drama
Corsan was declared bankrupt in December last year with court-appointed insolvency lawyers Nick Peeters and Erik Greeve overseeing the liquidation of the company's assets. They are in negotiations with potential parties to take over the rights to Emperor, which has been in post-production for more than two years. This film remains the most valuable asset on Corsan's books.
One potential buyer of Emperor is Amsterdam and LA-based Corrino Media Group whose principal Michael Fedun was one of the partners on the movie.
However, negotiations have been complicated by rights issues surrounding the film, not least because Breuls is still claiming rights to the film as its original producer.
Fedun and Rick McCallum (producer of the Star Wars prequels who was co-producer on Emperor) told Screen that €2-3m will need to be raised to complete the film.
They also claimed that several key cast and crew members on Emperor "are still owed money," including Brody and director Tamahori.
Both expressed their desire to get the film completed out of loyalty to the film's director.
"Michael and I, who want to complete the film for Lee, have a strenuous adventure ahead of us in relation to the underlying rights," McCallum told Screen.
"Until those are cleared up, there is nothing that can be done because there is no way to bring in additional financiers to complete the film. It is always tragic for anyone to start a movie and then not be able to finish it."
Massive claims
Peeters told Screen that since he and Greeve were appointed as "receivers" by the court of commerce following Corsan's bankruptcy, they had received claims for €56m.
"These are only the creditors that filed their claims. It is perfectly possible that there are creditors that did not yet file their claims," Peeters said, raising the possibility that further claims against Corsan could be made.
Thus far, Peeters and Greeve have been able to retrieve only €200,000 for the creditors. Unless the receivers are able to sell rights to Emperor, Peeters suggested there is little prospect of further money being raised.
Bankrupt
"All Corsan-related entities are now bankrupt," said Philippe Renier, a lawyer at Antwerp and Brussels-based Law Square, the legal outfit representing more than 250 of Corsan's tax shelter investors. Law Square is now looking to seize all assets held by Breuls.
The current legal action against Corsan started after the company's investors failed to receive the promised tax certificates for the money they had invested through the Belgian tax shelter in at least one of Corsan's films.