Protozoa Pictures announced on Wednesday that LD Entertainment has come on board to finance and produce Pablo Larrain's Jackie Kennedy biopic.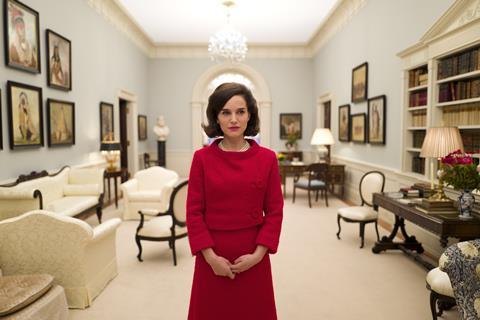 Natalie Portman stars alongside Peter Sarsgaard, Greta Gerwig and John Hurt. Vincent Maraval's Insiders handles international sales and CAA represents US rights. Bliss Media's China-based company Bliss Media China will distribute in China.
Darren Aronofsky produces with his Protozoa partners Scott Franklin and Ari Handel along with Fabula Films' Juan de Dios Larraín and LD Entertainment's Mickey Liddell.
Jackie follows the life of Jacqueline Kennedy after the assassination of her husband, President John F Kennedy. Noah Oppenheim wrote the script.
LD Entertainment's Jayne Hong, Pete Shilaimon, and Jennifer Monroe serve as executive producers with Why Not Productions' Pascal Caucheteux, Bliss Media's Wei Han and Protozoa's Joshua Stern.
Jackie marks the first English-language feature from Larrain, whose The Club earned a Golden Globe nomination last week and is Chile's foreign-language Oscar submission this season.