The French giant is lining up its English-language debut after securing remake rights to Yeon Sang-ho's smash zombie thriller.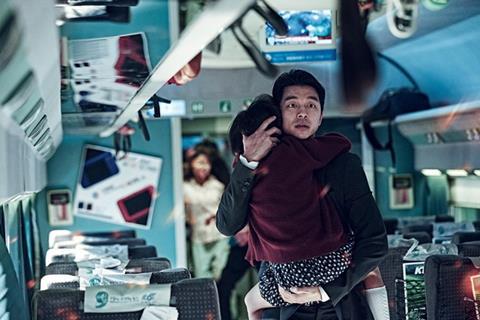 Train To Busan was produced by RedPeter Film and opened though NEW this year, when it generated 11,565,459 admissions and the equivalent of $83.5m at the local box office according to the Korean Film Council to become the biggest local hit of the year. It currently ranks as South Korea's ninth biggest hit.
The film premiered in Cannes Midnight last May and stars Gong Yoo as a career-minded man who reluctantly takes his daughter to see his ex-wife when a zombie virus breaks out on board. Kim Su-an also stars.
Gaumont will package and produce the English-language remake after head of international production and distribution Cecile Gaget brokered the deal with Danny Lee and Vincent Kim at Contents Panda.
"We 've been chasing this remake since the Cannes Film Festival where the whole team loved it so much, and we are excited to start working on the US adaptation that will mark our foray into English-language movie in Los Angeles," said Gaumont CEO Sidonie Dumas.
"We are more than happy to start our business with Gaumont, one of the greatest film companies with rich experience in terms of global projects," said New CEO Kim Woo-taek.

"We hope this opportunity could let Korean films get more attention and [become] familiar with the audience all over the world."