EXCLUSIVE: Two titles join previously announced co-pro with former Simpsons animation producer Bill Schultz and China Film Group.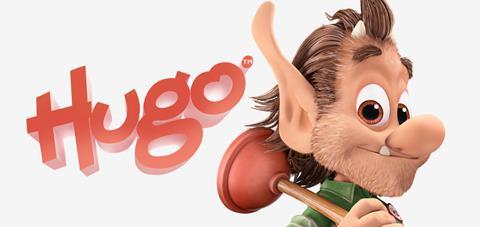 UK sales outfit GFM Films is to launch GFM Animation, a dedicated sales and production label for animated films.
Existing GFM animation development properties such as Hugo and Stonerunner will now fall under the banner of the sister company, which launches with a trio of projects in early stages.
Here Comes The Grump, a joint venture between UK VFX specialists Prime Focus World and Mexican studio Anima, will follow a boy who is transported to a far-away land where he must put a stop to the evil deeds of a mean spirited wizard called The Grump.
Dog'Y'Dog is the story of a teenage dog who longs to be a rock 'n'roll guitarist but who finds his dreams put on hold when his famous 'dogynaut' father goes missing on his latest mission to the moon.
Helsinki based Leningrad Cowboys are developing the movie and a spinoff video game, both of which they aim to start shooting in early 2017.
Meanwhile, previously announced Codename: Housewife is a stop motion animated musical inspired by a Korean short film. Will Vinton (Return To Oz) and Korean claymation director Hong Sukhwa are set to co-direct the tale of an ordinary housewife who finds herself enlisted as a top-secret international spy tasked with saving the world's greatest rock stars who are mysteriously disappearing
The film is being set up as a co-production with Bill Schultz, formerly The Simpsons animation producer, and the Chinese government's film division China Film Group.
"The business objectives of the company are to acquire, develop, and assist in getting animated films into production and we'll be in a position to provide funding for all those activities including advances against sales," GFM Films founder Guy Collins told Screen about the new division.
"We're carrying out a fundraising with Manchester-based professional services firm White & Company on GFM Animation, which will give us a good sound capital base to start with.
"We'll almost certainly look to bring in animation filmmakers as part of the company. We don't pretend to know everything about animation right now, but we certainly know something about scripts, financing and distribution."
China ties, AFM slate
According to Collins, China represents a key opportunity for the new division.
"We've been particularly active with building relationships in China over the last two years. We've had six trips to China, one which lasted a month. We believe there's solid interest from some Chinese companies to become a participant in the new animation company."
GFM is currently in production on Yair Landau and Rob Minkoff's starry animation comedy Blazing Samurai, which won't fall under the new label.
GFM's live action slate includes The Personal History Of Rachel DuPree, set to star Viola Davis, Jason Flemyn's post-production action-horror Eat Local, and Katyn massacre thriller The Last Witness, set to star Alex Pettyfer.
The company will also be talking to buyers at the AFM about action film All The Devil's Men, the latest incarnation of action-thriller Severance and long-gestating market title The Laureate.