EXCLUSIVE: Darker Than Midnight producer to shoot feature in October.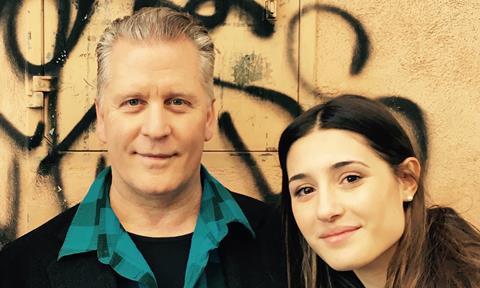 Rising Italian actress Angela Fontana, co-star of Venice 2016 hit Indivisible (Indivisibili), is to play the lead role in Italian featureLucania, a magical realist drama about a young mute girl caught in the middle of a clash between her farmer father and those who want to poison his fields.
Fontana will star alongside Maia Morgenstern (The Passion Of The Christ), Pippo Delbono (I Am Love), Christo Jivkov (The Passion Of The Christ) and actor-producer Joe Capalbo (At A Glance), who will play the role of the father.
Babylon Sisters filmmaker Gigi Roccati will direct the €1m-budgeted feature, which is due to shoot in southern Italy from October.
The Italian and Romanian-language project is produced by Federico Saraceni and Pilar Saavedra's Moliwood Films together with Capalbo's Fabrique Entertainment (Nightlife) in collaboration with Rai Cinema, which has taken TV rights.
The film has production support from Italy's culture ministry MIBACT, the Basilicata Region, the Lucana Film Commission, the Slow Food Movement and private sponsors. Discussions are underway with sales and distribution companies.
Fontana was nominated for a David di Donatello and an Italian Golden Globe for her breakthrough performance in 2016 drama Indivisible about conjoined twin sisters who are exploited by their father. The Venice, Toronto and London title was sold by True Colours and distributed in Italy by Medusa Film.
The actress's second film, the drama Due Soldati, sold by Beta Film, debuted at Locarno last week.
Saraceni was producer on 2014 Cannes Critics' Week title Darker Than Midnight and 2016 drama The Space Between through film and TV outfit Ideacinema, run with his father Claudio and brother Jacopo.
Roccati recently took part in Locarno's Alliance For Development programme, where he discussed his potential third film, ISIS-themed thriller My Kin.