EXCLUSIVE: Room and Brooklyn backers appoint two project managers to drive development and production.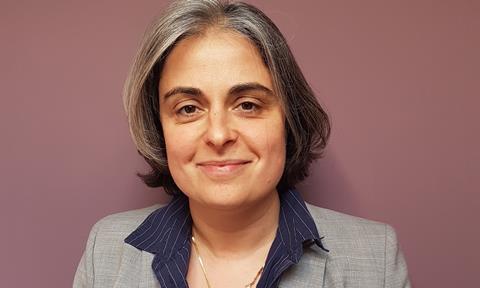 The Irish Film Board has made two key hires in the shape of Creative England senior film executive Celine Haddad and development executive and script editor Dearbhla Regan who are both joining the funding body as project managers within the production and development team.
Haddad and Regan will work alongside Lesley McKimm, who was appointed last September, to manage the slate of IFB supported projects from development through to production and distribution.
The duo take over from outgoing project managers Keith Potter and Mary Callery.
At Creative England Haddad has worked on titles including God's Own Country, Jawbone, Fly Away and Fanny Lye Delivered. She previously worked at Pathé, first as a creative executive and then as head of creative affairs.
Regan has worked as a development producer and script editor in film, TV drama and documentary. Her most recent script editor credits include My Name Is Emily, The Lodgers, The Legend Of Longwood and The Drummer And The Keeper.
IFB CEO James Hickey commented: "Celine and Dearbhla will bring a wealth of creative experience to the Irish Film Board's production and development team. I am confident their experience will particularly benefit Irish writers, directors and producers working across film, TV drama and animation. I'm delighted to welcome them both to the team as we work together to invest in creative talent, build on the current success of the industry and achieve our key goals as outlined in the recent IFB five year strategic plan.
"I'd also like to take this opportunity to thank outgoing project managers Keith Potter and Mary Callery for their hard work and dedication over the last four years, which has been a particularly successful period for the Irish film industry."
High-profile projects backed by the IFB in recent years include Room, Brooklyn and The Lobster.
Haddad will leave Creative England (to work out of the IFB's Dublin office) at the end of next month. The UK funding agency did not comment on whether she would be replaced.
The organisation's shrinking film division is currently being steered by acting head of film Paul Ashton following the unexpected departure of Brek Taylor in January.
The department is currently in transition following the BFI's decision to "refocus" its role, a move which is expected to reduce the agency's production and development funding from the BFI. Creative England will continue to oversee popular micro-budget scheme iFeatures.