Focus Features-Working Title production Darkest Hour to star Gary Oldman as Churchill.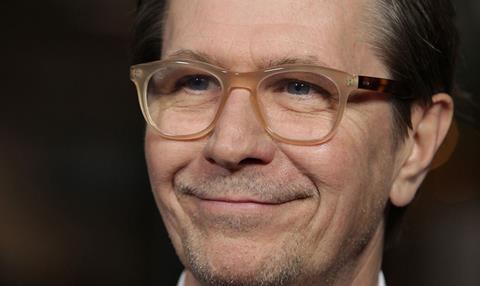 Focus Features is joining Working Title production Darkest Hour, from director Joe Wright, and has set a November 2017 release date for the prestige project.
Gary Oldman will star as Churchill in the biopic which will chart the story of the early days of Churchill's premiership when he had to decide between a negotiated peace treaty with Nazi Germany, or standing firm to fight for his ideals in the face of a host of pressures.
Joining Oldman are John Hurt as Neville Chamberlain, whom Churchill succeeded as Prime Minister; Lily James (Cinderella) as Churchill's personal secretary; Golden Globe Award nominee Ben Mendelsohn as King George VI; and Academy Award nominee Kristin Scott Thomas as Churchill's wife, Clementine.
Production on Darkest Hour is set to begin this fall.
Focus will hold worldwide rights to the film and will release in the US on November 24th, 2017 in the US and Universal Pictures International (UPI) will distribute the film around the world, beginning with the UK on December 29th, 2017.
The original screenplay is by Anthony McCarten (The Theory of Everything) who is also producing with Lisa Bruce and Working Title co-chairs Tim Bevan and Eric Fellner.
Focus chairman Peter Kujawski commented: "Everyone at Focus is proud to be the longtime home to Joe Wright and our partners at Working Title, and thrilled to once again be working with the gifted Anthony McCarten and the legendary Gary Oldman. Darkest Hour is about a visionary leader who stood firm in the face of tremendous pressure to abandon his unique point of view on the world, so it is fitting that his story will be told by these visionary filmmakers."