EXCLUSIVE: West to star opposite Knightley in biopic of iconic French writer.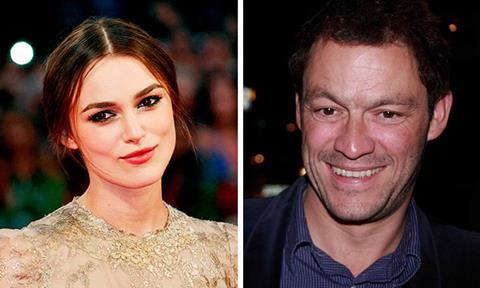 The Wire And The Affair star Dominic West will appear opposite Keira Knightley in upcoming drama Colette, based on the life of the French author who wrote Gigi and Cheri.
In the film, the novelist and influential society figure overcomes an abusive marriage to emerge as a leading figure in her country and a candidate for the Nobel Prize in Literature.
West will play Colette's first husband Henry Gauthier-Villars, a well-known author and publisher.
Fourteen years older than his wife and one of the most notorious libertines in Paris, he introduced Colette into avant-garde intellectual and artistic circles while engaging in sexual affairs and encouraging her own lesbian dalliances.
Wash Westmoreland will direct the biopic, based on a script he co-write with the late Richard Glatzer, who both co-wrote and co-directed Still Alice.
Shoot is due to get underway in coming weeks in UK and Hungary. Supporting cast is due to be announced imminently.
The feature film is being produced by Killer Films' Pamela Koffler, Number 9 Films' Elizabeth Karlsen and Stephen Woolley, Killer Films' Christine Vachon and Bold Films' Michel Litvak and Gary Michael Walters.
HanWay Films is handling international sales and distribution with WME Global overseeing the US sale. BFI is also among backers.
Michael Carlin (The Duchess) is production designer; Lucia Zucchetti is editor (The Queen).