EXCLUSIVE: Chilean drama to follow well-received Berlin and San Sebastian title Rara.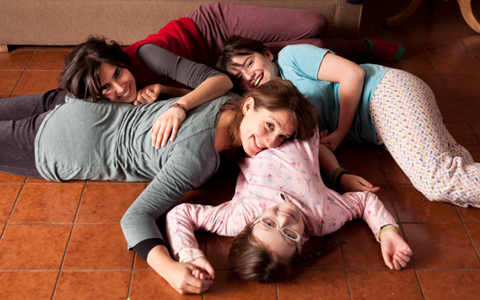 Following the festival success of her first film Rara, Chilean director Pepa San Martín is lining up drama La Felicidad.
As they did on Rara, Madrid-based Latido Films will handle sales on the project, which San Martín is currently writing with Chilean actress and playwright Elisa Zulueta.
Guillermo Calderon - screenwriting collaborator of Pablo Larraín on The Club and Neruda - is on board as an advisor.
Chile-Argentina coming-of-age drama Rara won Berlin's Grand Prix in the Generation KPlus strand in 2016. The film followed that accolade with the Horizontes Award in San Sebastian last September and two nominations at the Platino Ibero-American Film Awards, which are held tomorrow in Madrid.
Speaking to Screen in the Spanish capital where she is attending the Platinos, the director said: "Having made my first feature at 40, I want to take my time and work on stories that are meaningful to me. I needed an idea to fall in love with and I have found it.
"La Felicidad reflects on solitude and friendship - and on how we try to build our happiness, how fragile it is and how we search for it all the time - through the story of Ana, a 65 year old woman, and her friend Teresa," she continued.
"I'm interested in women's stories. I am a feminist and want to keep on making films about women. I don't like films that preach. I'm interested in the cinema that makes us think about ourselves and the society we want to live in."
San Martín is again teaming up with Rara's Chilean producer Macarena López (Manufactura de Películas) for the film. Co-production partners and cast have yet to be assigned.
López described the project as a "kind of a 2017 Thelma & Louise" which "will have the same richness in texture and emotion as Rara".