HanWay to commence sales on drama from Sully writer at the AFM.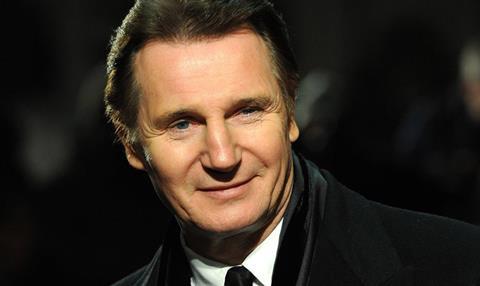 Liam Neeson is to star in drama The Trainer for director Neil Jordan (The Crying Game).
Neeson will play John Moore, a premier race horse trainer in the west of Ireland, who becomes beset by tragedy. When a teenage refugee comes into his life the two bond over horse Allabelle.
Script comes from David Donohue, James Villemaire and Todd Komarnicki (Sully).
The film is produced by Arthur Lappin, Todd Komarnicki, Robin Gurland and Gregory O'Connor.
Neeson and Jordan previously collaborated on prestige biopic Michael Collins.
The film was developed with the support of the Irish Film Board and is set to commence principal photography in Ireland next summer.
CAA is arranging financing for the film and represents its domestic distribution rights. HanWay will be introducing the film to buyers at the AFM.
The new look HanWay, whose sales team will be led by Gabrielle Stewart, will also be talking to buyers about live-action Pinocchio movie from Matteo Garrone.
Liam Neeson and Todd Komarnicki are repped by CAA. Neil Jordan is repped by Casarotto Ramsey & Associates and CAA.