Drama, set to shoot in East Helsinki, will touch on teenage pregnancy and extreme right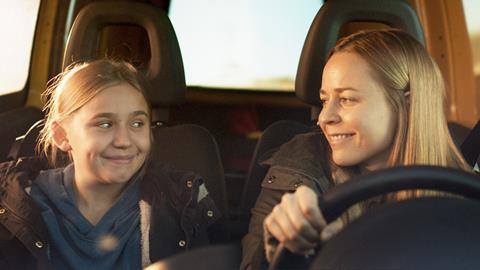 Finnish director Selma Vilhunen, whose debut feature Little Wing premiered at Toronto 2016, will shoot her second fiction feature Stupid Young Heart in autumn 2017.
Tuffi Films will shoot in East Helsinki and plan to premiere the drama in Finnish cinemas by late 2018.
Tuffi's Elli Toivoniemi and Venla Hellstedt produce the film, described as an "edgy and warm drama" about suburban teenagers dealing with an unexpected pregnancy as well as extreme right ideas entering their multicultural neighbourhood.
Kirsikka Saari wrote the script; she and Vilhunen previously collaborated on the Oscar-nominated short Do I Have To Take Care of Everything?
Backers are the Finnish Film Foundation, YLE, Nordisk Film, The Church Media Foundation and Creative Europe. Co-producers are Hob AB from Sweden and Windmill Film from The Netherlands.
Vilhunen said: "Kirsikka Saari has written a script where the pulsating, wild and delicate love of the teenage protagonists meets a poignant social analysis. I am particularly thrilled by the realistic and humane style in which Saari describes all of the characters. I wish that the film can unite people who think differently, building bridges where today there is only fear."
Saari added: "During the writing process I met many young people, who surprised me with their strength and courage, even though they often carried heavy burdens for their age. I wanted to project this feeling through my main characters Lenni and Kiira. Stupid Young Heart is a story about crazy first love in a world where there is too much hatred."
Vilhunen is also completing her feature documentary Hobbyhorse Revolution, about teenagers who bond by riding and grooming toy horses.
Helsinki-based Tuffi, founded in 2010, comprises producers Elli Toivoniemi, Venla Hellstedt and Sanna Kultanen and writer-directors Kirsikka Saari, Jenni Toivoniemi and Selma Vilhunen.